FinDock for Communications
With FinDock, your Communications organization can efficiently handle their payment processes in your Salesforce CRM. It helps you to effectively manage your portfolio, get paid faster, fulfill orders more efficient and manage all types of payments in just one single system. Complete your Customer 360 with FinDock.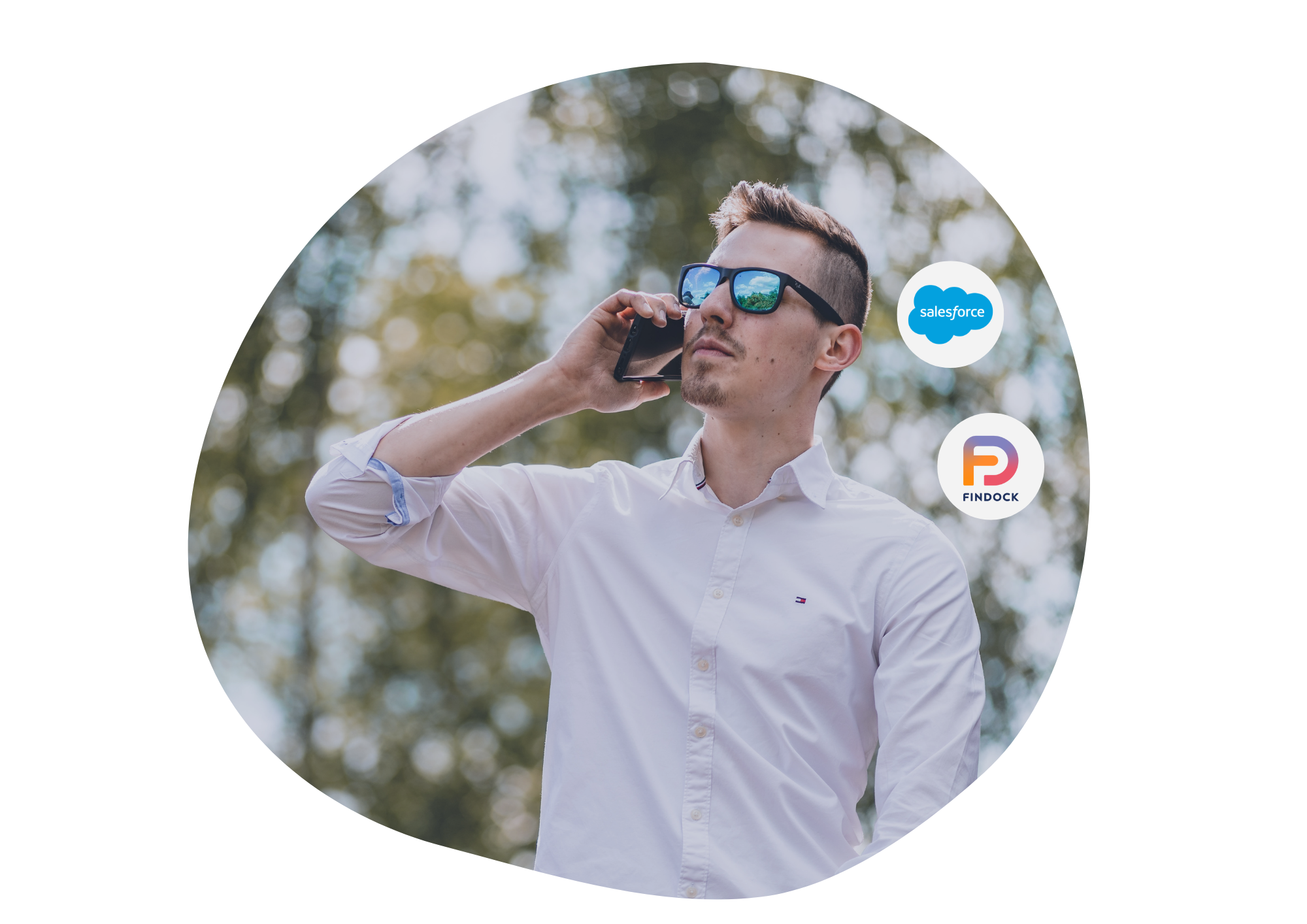 Complete your Customer 360
With access to your payment data from your Salesforce CRM you have complete visibility of all your contract, customer, fulfillment and payment data.
Enable self-service payments in a customer portal
Give your customers control over their rent payments by adding their payment history, payment status and ability to pay instantly for their invoices to their customer portal.
Automate your payment processes and save time
Start saving time by automating your payment collection and reminders for unpaid invoices. All from the single platform where you know most about your residents and tenants: your Salesforce CRM.
Manage the full contract management process
Manage the entire contract management proces in Salesforce. From creating an offer to sending out the invoice and getting paid. All in your Salesforce CRM.
Manage all different kind of payments in one system
With FinDock, you can easily manage all types of payments in one system. Minimize payment friction and allow your teams to fulfill new orders and customers. From outbound and inbound new customers to managing and extending current contracts. 
PayLinks
Send out payment links to customer to pay for an overdue invoice or for a one-time fee. 
Recurring payments and Direct Debits
Collect your monthly subscriptions efficiently by automation your recurring payments and direct debits, including last minute changes for overusage, sms payments and App Store purchases.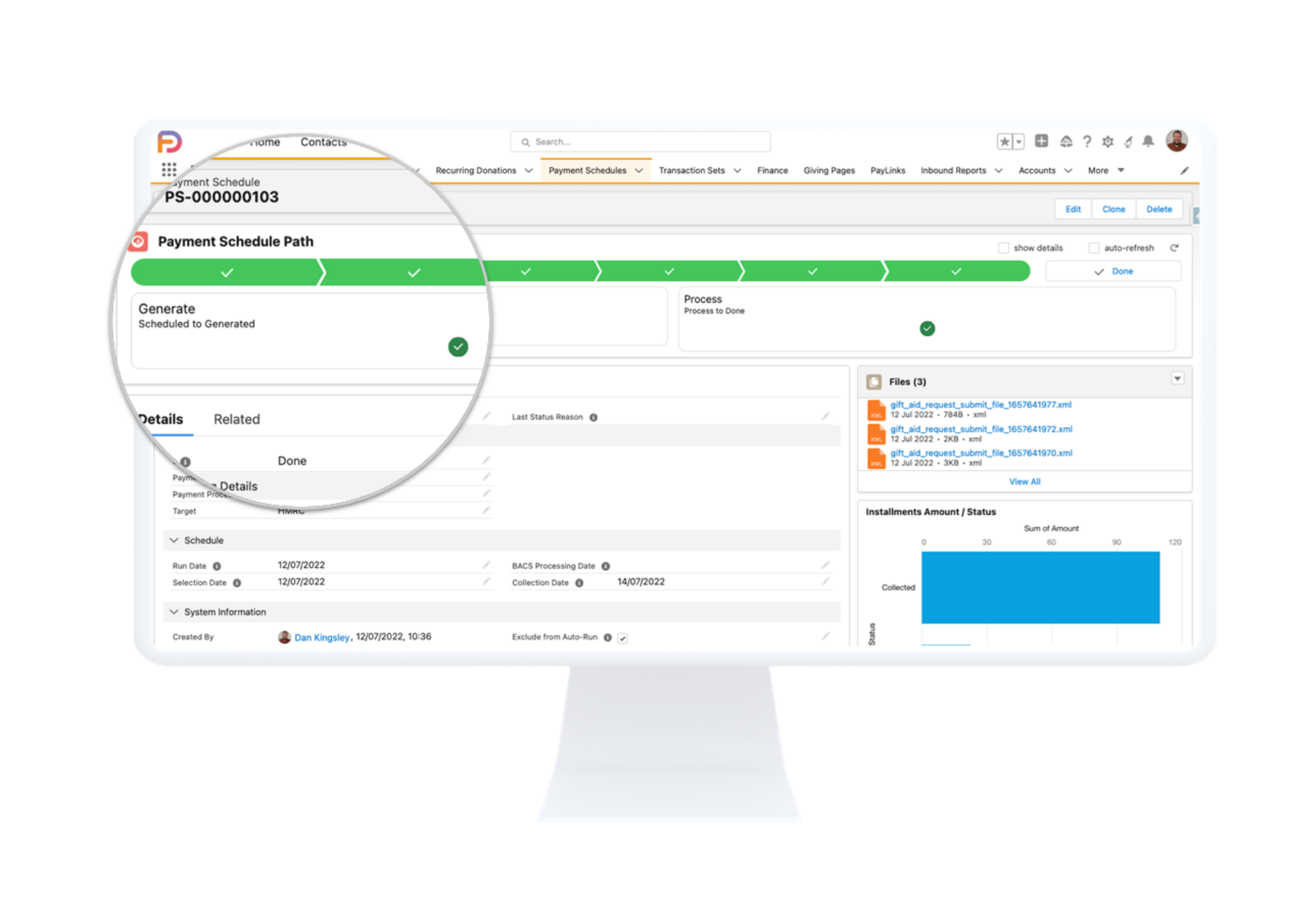 FinDock supports many regional-specific payment methods. A full list of supported payment methods and payment providers can be found on our Factsheet.
Full flexibility in handling your payments
With Salesforce and FinDock it doesn't matter what your product, service or payment type looks like. If it's a monthly payment that needs to be collected, an overdue bill, overusage or pre-paid billing. You can do it all in one single system: your Salesforce CRM.
Handle all types of payments
Collect and combine different types of payments: pre-paid billing, post-paid billing, one-time fees, overusage, bundles, subscriptions and App Store purchases.
Handle requests
Handle requests from customers and partners directly from the CRM, inform them about their payment status and easily adjust their payment preference if needed.
Shorten your time to market
Launching a new product or services can be challenging, especially when you need to figure out how this new service will be paid. Directly compose your contracts and bills in Salesforce and add them to your products and services.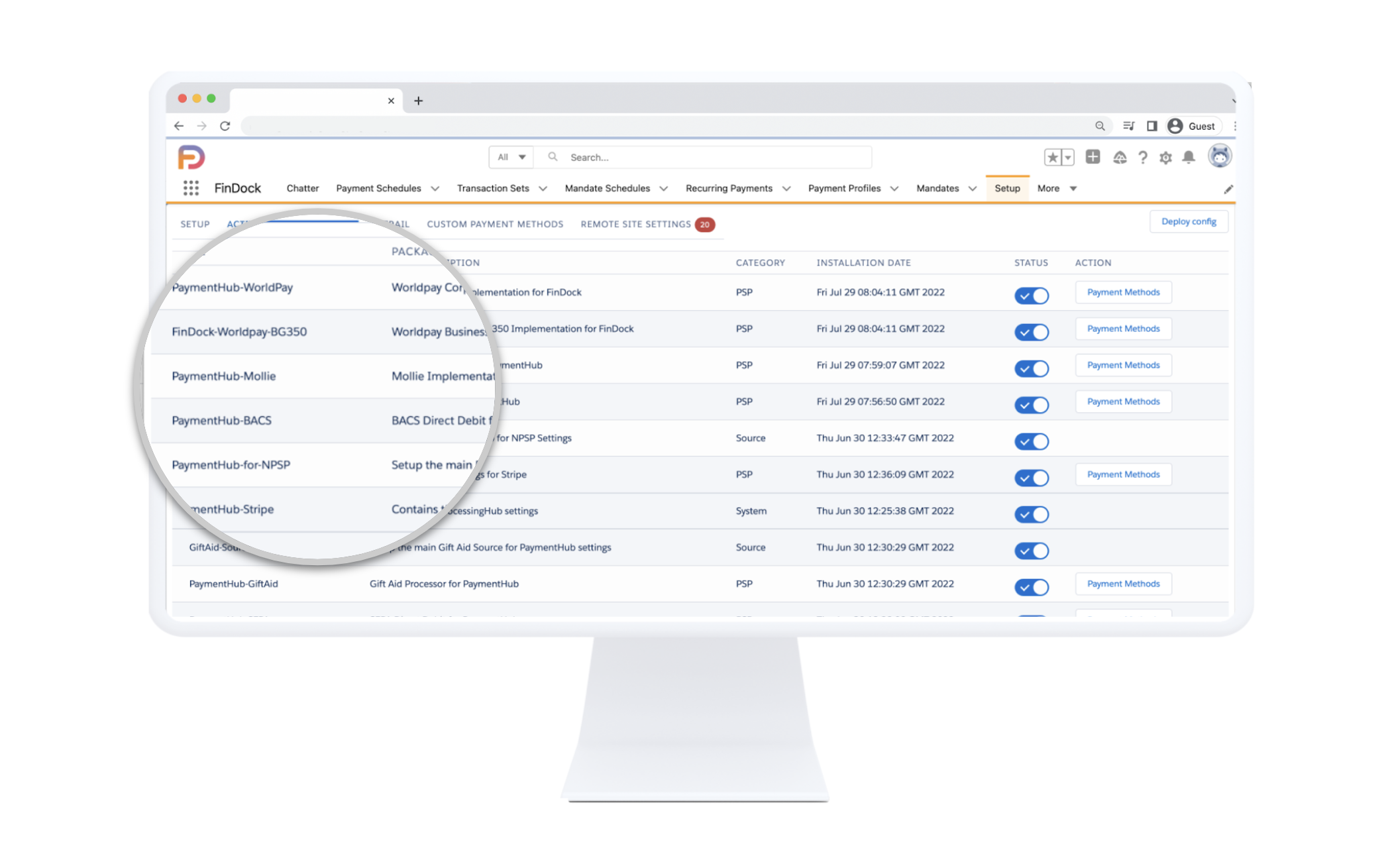 Managing your payments becomes easier than ever
Collect monthly subscriptions
Combinepost- and pre-paid billing
FinDock for Communication
Want to optimize your payment experiences? Then get in touch.