FinDock for Energy & Utilities
With FinDock, your Energy & Utilities organization can streamline its payment process and provide a seamless experience for customers all around Europe. By managing your payments from Salesforce you can thrive in this customer-centric age.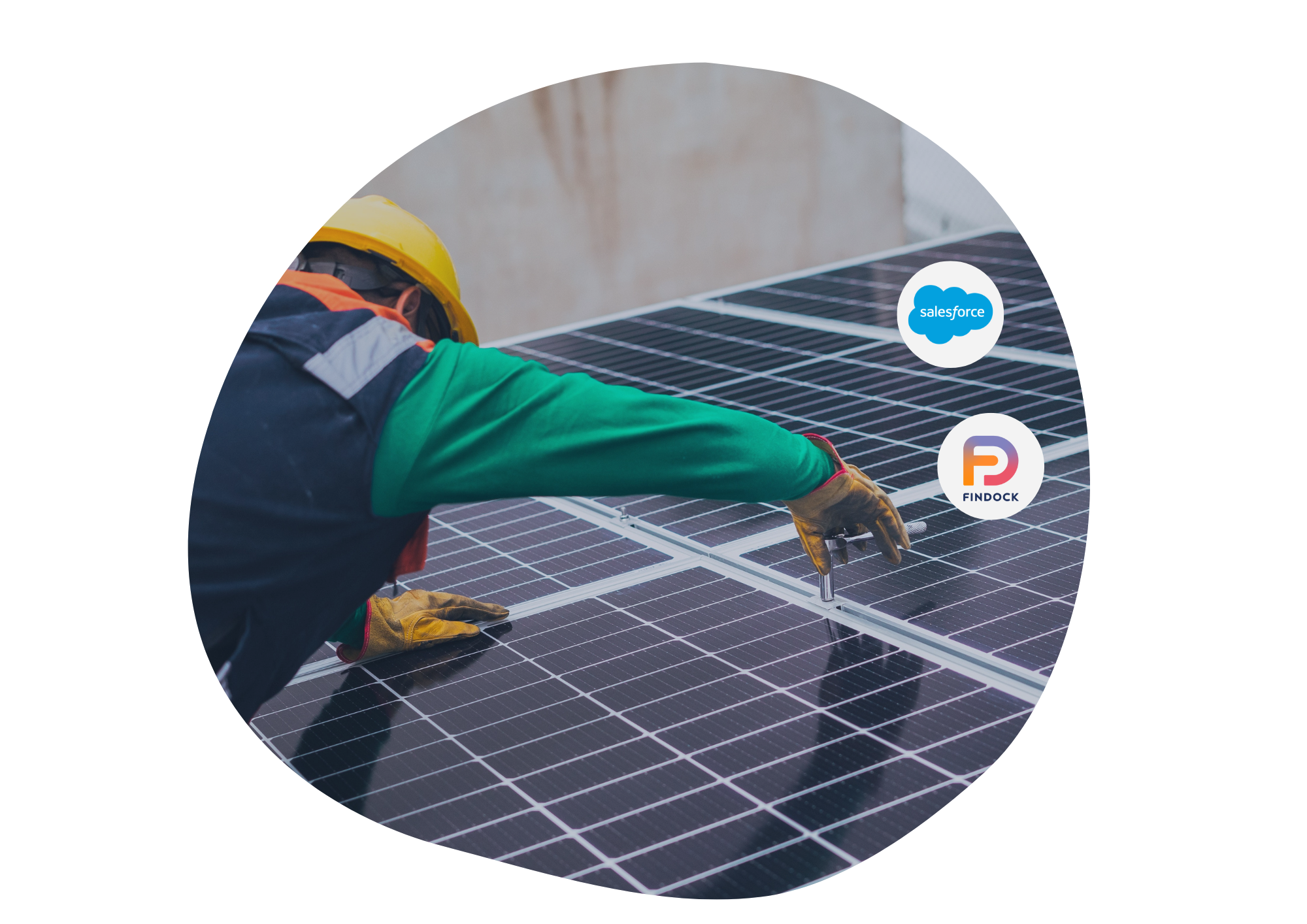 Flexibility in when, where and how to get paid
With access to your payment data from your CRM you have the flexibility to get paid instantly. Use FinDock to handle your on-site payments for repairs and field services.
Enable self-service in our customer portal
Give customer control over their payments by adding their payment history, billing status and ability to pay instantly to their customer portal with Salesforce Experience Cloud. 
Automate your payment processes and save time
Start saving time by automating your billing, exception management and bank statement matching. All from the single platform where you know most about your customer: your CRM.
Personalize payment journeys to get money faster
Allow your customers to use their preferred payment methods and channels. And follow-up in a very personal way if a customer missed a payment. 
Collect and record online payments
With FinDock, you can easily unlock new payment channels, minimise payment friction and allow one-click payments that are instantly recorded in Salesforce.
PayLinks
Easily unlock new payment channels, minimize payment friction and allow one-click payments.
FinDock API
Streamline the payment process and connect front-end (for example Salesforce Experience Cloud) payment capture to payment processors and banks.
Exception Management
Automate customer centric follow up on failed or missed payments with native tools in Salesforce.
Recurring payments
Accept one-time or recurring payments on multiple channels at frequencies that suit your business and your customers.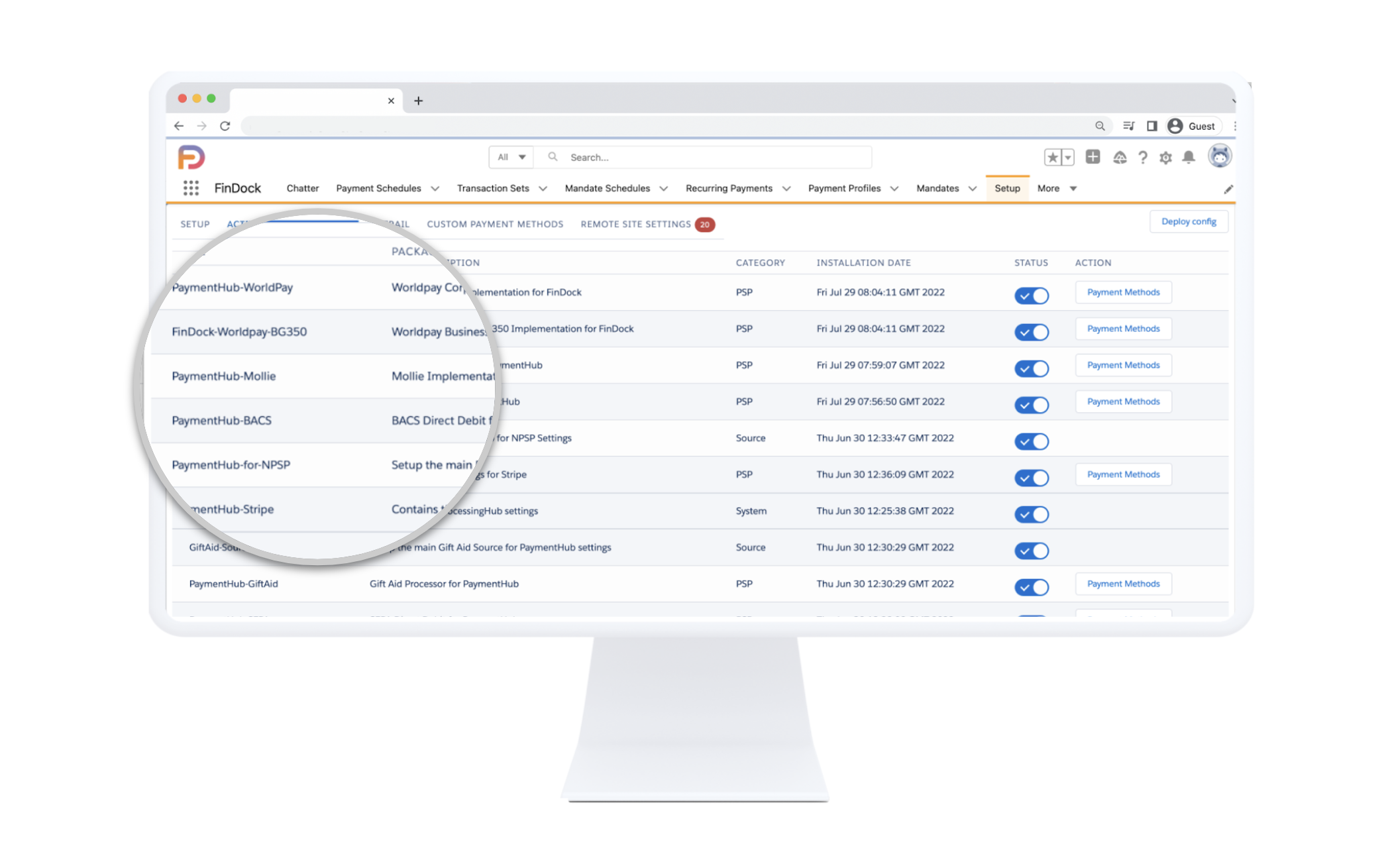 FinDock supports many regional-specific payment methods. A full list of supported payment methods and payment providers can be found on our Factsheet.
Direct Debit
Collect Direct Debit in several payment schemes like SEPA, SEDA, BACS, CH-DD, LSV+ with FinDock's native tools or through one of our partner PSPs.
Online payments
FinDock integrates with both global and local payment service providers, giving you the flexibility to optimize your payment processing to maximize your revenue and reduce your costs. Including credit and debit cards, bank transfers, and digital wallets.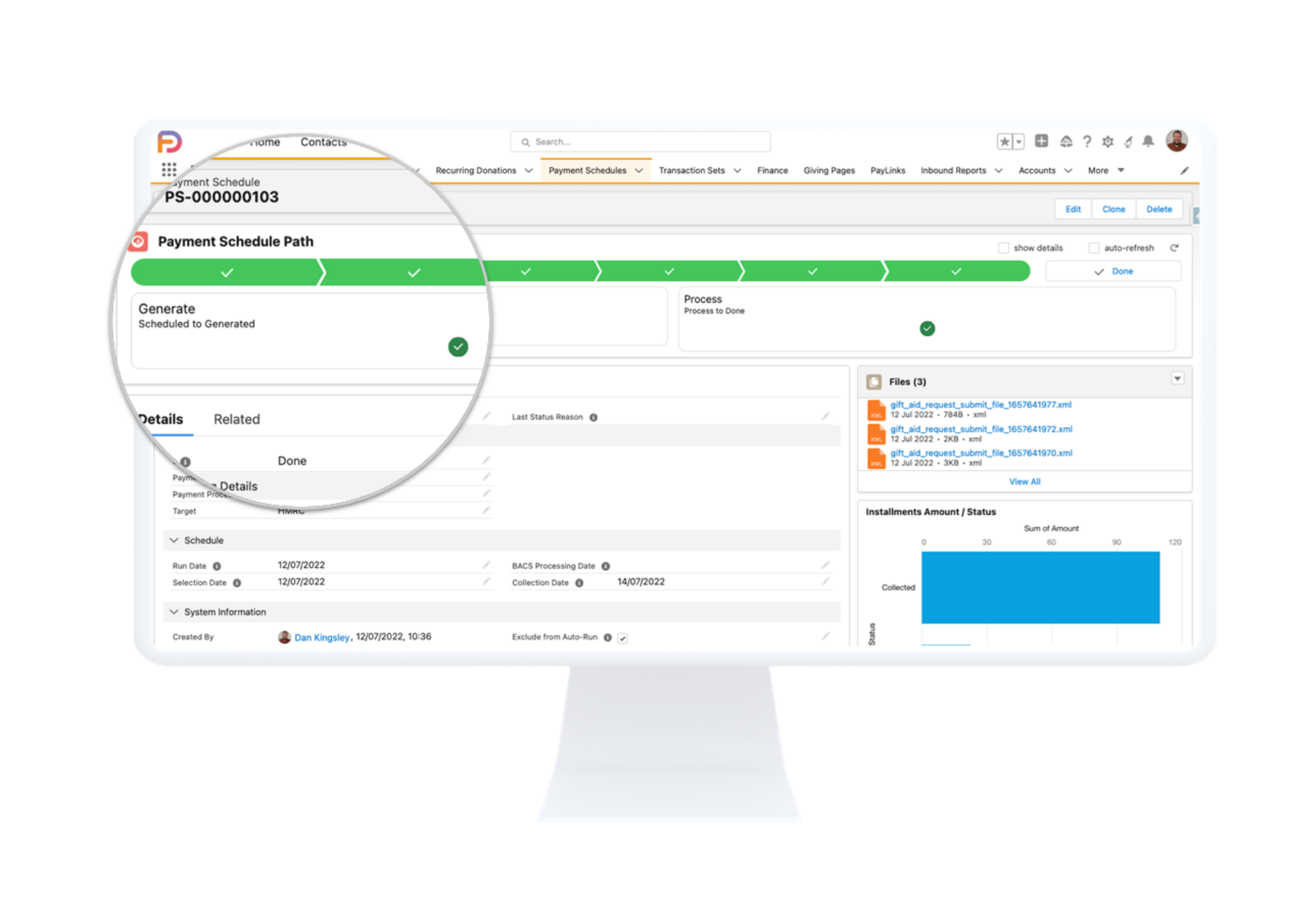 Managing your payments becomes easier than ever

Flexible rates
Handle flexbile rates and tarifs directly from your CRM.

Contract management
Easily handle all your contracts from your CRM, including: onboarding, offboarding and adjustments.

Self-service
Give your customers the ability to handle their payments directly from the customer portal.

Collect bills
Collect bills and send invoices directly from your CRM.
FinDock for Energy & Utilities
Want to optimize your payment experiences? Then get in touch.