FinDock for Memberships
With FinDock, your organisation can streamline its membership payment process and provide a seamless experience for members all around Europe.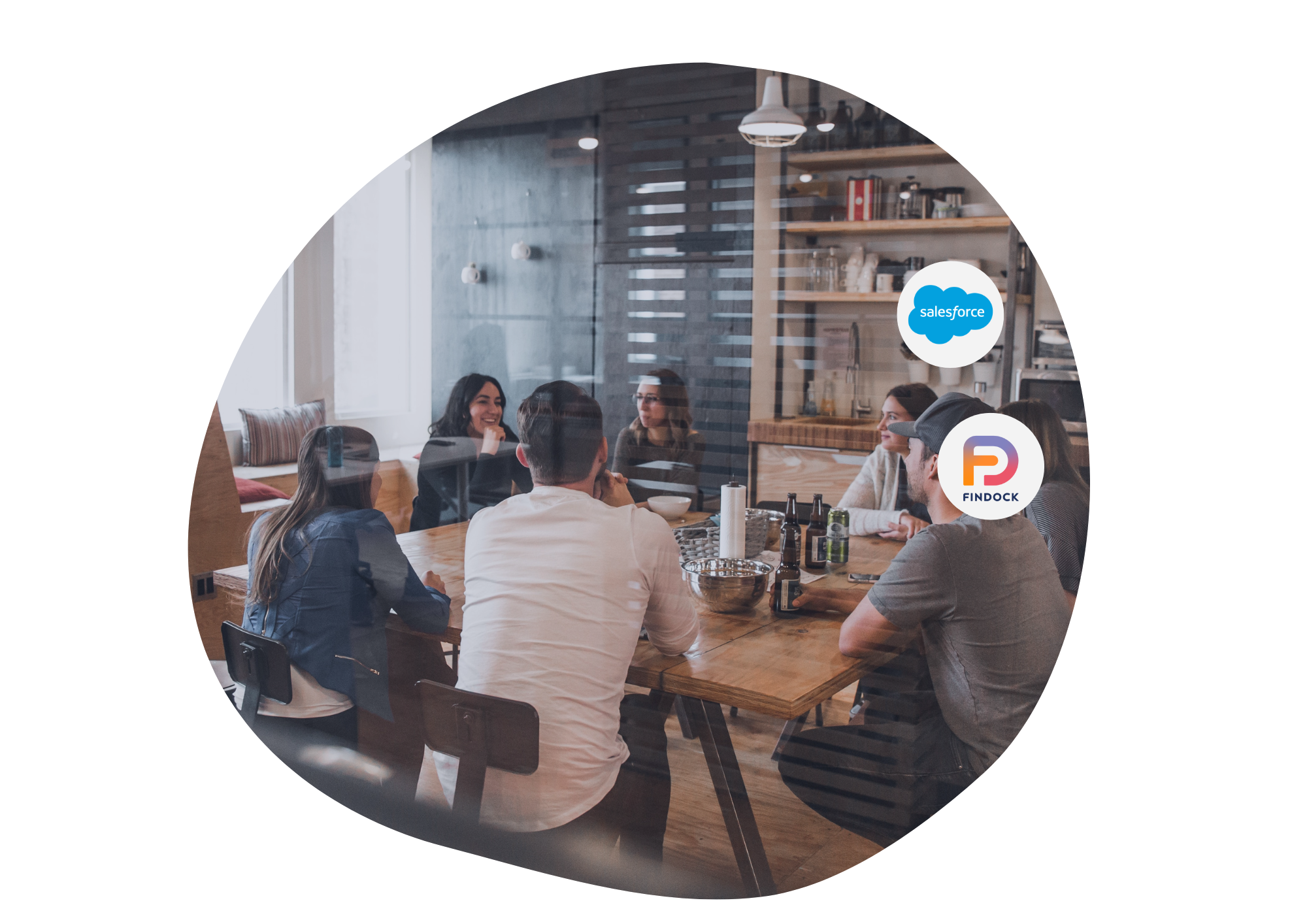 Complete the Member360
Complete your member profile with information on if, when and how membership fees where paid.
Member management
Tailor payment processes to member preferences and offer the payment options your (prospective) members prefer.
Increase efficiency
Streamline and standardise payment processes through automation to optimise time and resource allocation.
Personalise processes
Data-driven processes to personalise the renewal process with payment methods and channels matching your members' preferences.
Collect and record online membership payments 
With FinDock, you can easily unlock new payment channels, minimise payment friction and allow one-click payments that are instantly recorded in Salesforce.
PayLinks
Easily unlock new payment channels, minimize payment friction and allow one-click payments.
FinDock API
Streamline the payment process and connect front-end payment capture to payment processors and banks.
Giving Pages
Set up and design landing pages and forms within Salesforce and connect to your preferred payment service providers.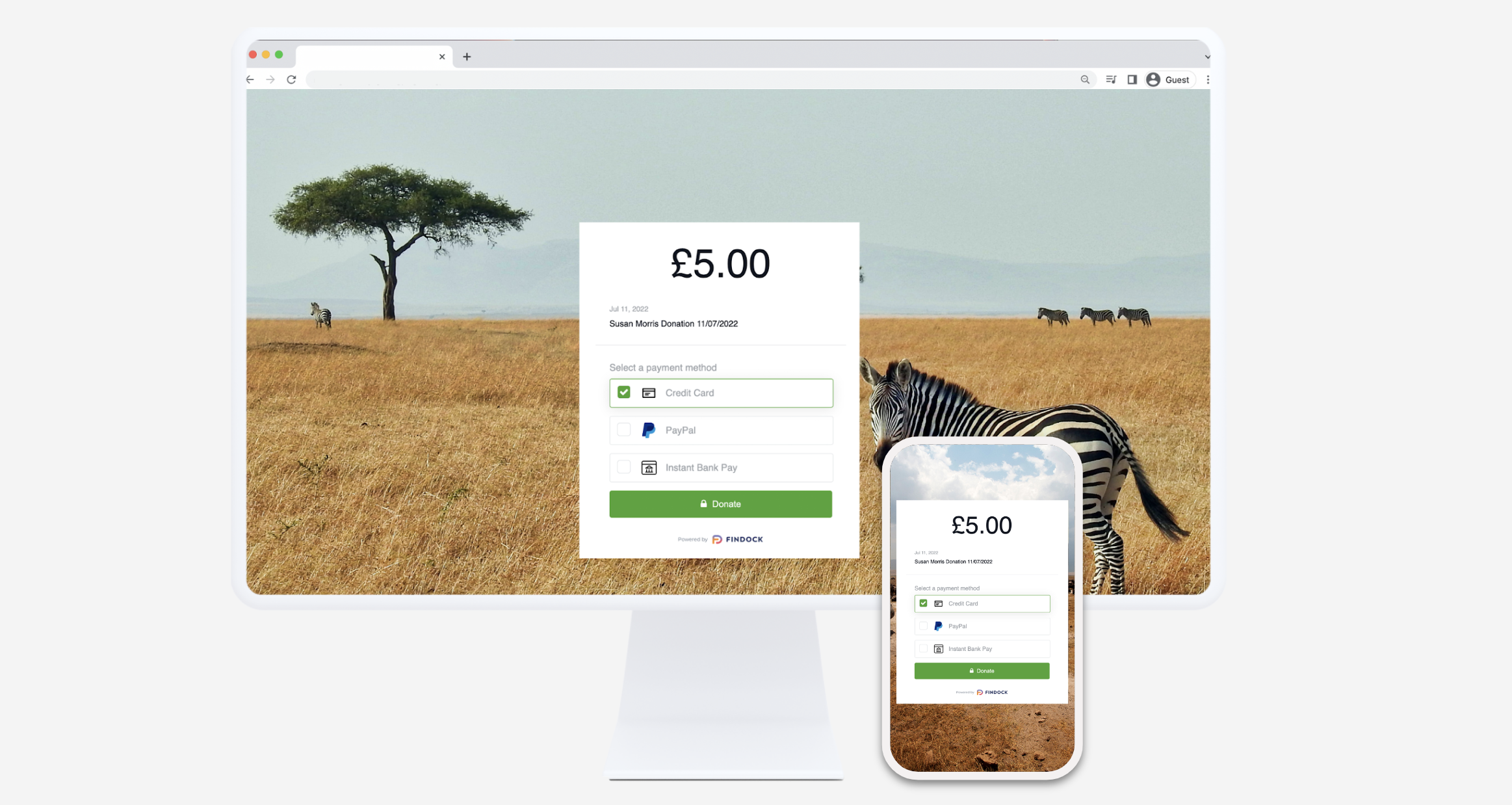 FinDock supports many regional-specific payment methods. A full list of supported payment methods and payment providers can be found on our Factsheet.
Offline membership payments made easy
With FinDock, you can track and manage all payments made via offline activities, like direct mail, bank transfer, TV, and door-to-door in your CRM. You can now measure the success of all your campaigns in one place. Gain a holistic view of member preferences and giving history so you can engage with them in a more relevant and meaningful way.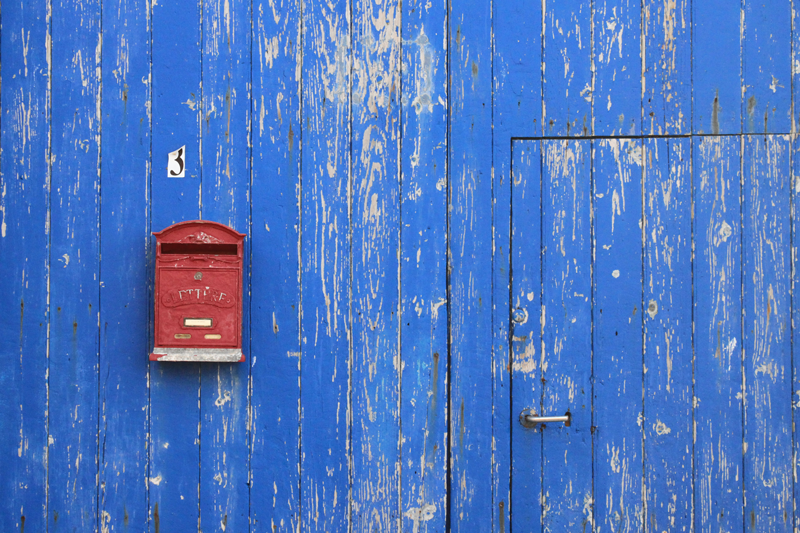 With FinDock, a lot of our processes are now automated. This means we can focus on delivering value – we're confident the system will handle time-consuming tasks.

Recurring membership payments
Direct Debit
Collect Direct Debit in several payment schemes like SEPA, SEDA, BACS, CH-DD, LSV+ with FinDock's native tools or through one of our partner PSPs.
Online payments
FinDock integrates with both global and local payment service providers, giving you the flexibility to test and adapt as you grow.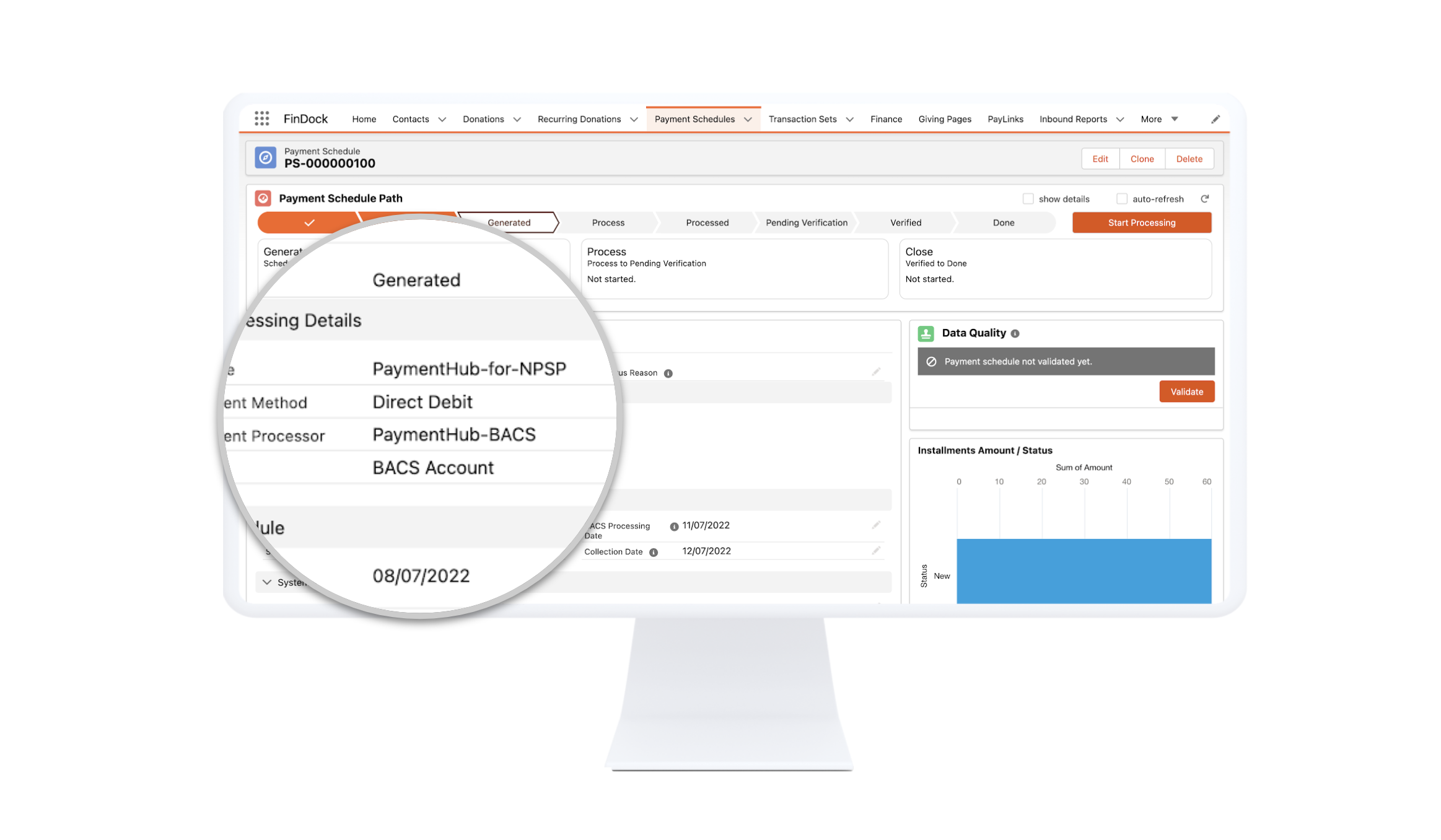 Match every payment to the right record

Members
Your member profile should be your single source of truth. FinDock enriches your member profile with payment data to give you a full 360-degree view of members, their payment preferences and giving history.

Campaigns
Tracking membership income against campaign effort helps you make better decisions and your teams work smarter. FinDock enables you to connect every payment to a campaign so you have a true view of what's making an impact.

Teams
With FinDock, teams and team members can be notified when a payment transaction happens, or indeed, if there is failed payment attempt. Teams can use this information to engage in ways to increase the chance of conversion.

Finance
With FinDock, every payment can be matched to the right bank record in Salesforce so that your accounting system and CRM data are always in sync.
FinDock for Memberships

Want to optimize your payment experiences? Then get in touch.