FinDock Direct Debit
FinDock's Direct Debit gives you full control over your (recurring) direct debit processes, enables you to save time and effort with automations, and our extensive validation procedures ensure you collect on time, every time.
Native Direct Debit Management
Automated Mandate/DDI management
Automatically create, submit and update your mandates/DDIs to ensure compliance with your local direct debit scheme
Extensive data validation
Direct Debits rely heavily on correct data, so our extensive data quality validation prevents collection failures due to invalid or missing data. 
Automate Direct Debit collections
FinDock ensures your direct debits run automatically every month, week, or day.
Managed from Salesforce
With FinDock, your entire Direct Debit process, from scheduling to failed payment follow-up is managed from Salesforce.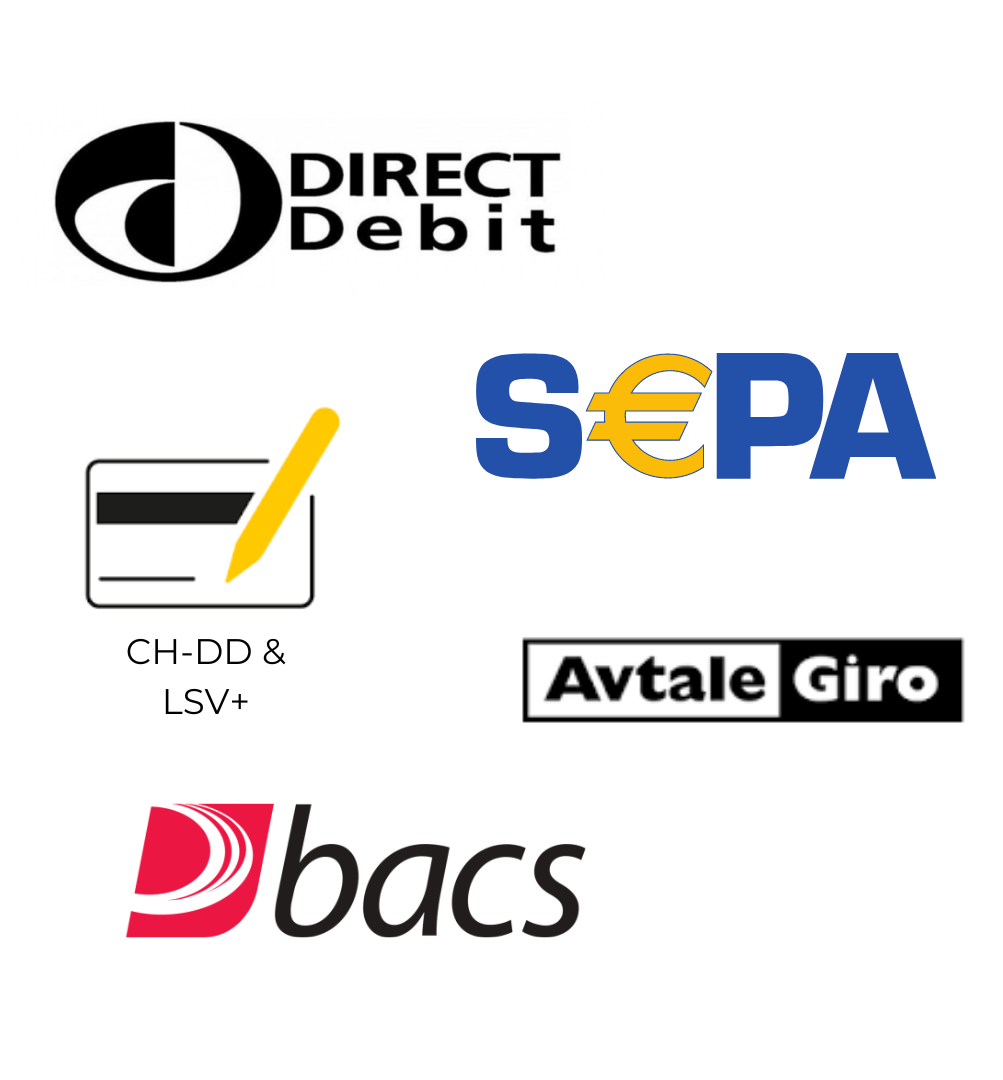 Direct Debit with FinDock
Customer data-driven, direct debit management
Integrate the information from your customer360 into the direct debit process by fine-tuning individual collection dates and reducing failed payments.
Effective, efficient & user friendly
Automation and validation ensure your processes run smoothly and efficiently. And thanks to the intuitive interface and easy-to-understand status information, users will be delighted to work with FinDock.
Expand your reach
Thinking of expanding your business into other geographical areas? FinDock has you covered! From Switzerland to Scandinavia and from Italy to the UK, FinDock supports all major direct debit schemes throughout Europe.
Supported file schemes for bank statements and Direct Debit
Applicable country / region
Direct Debit scheme
File standards

EU, Andorra, Iceland, Norway, Switzerland, Liechtenstein, Monaco, San Marino, Vatican City

SEPA

CAMT.053, CAMT.54
MT940*
PAIN.002, PAIN.008

Belgium
SEPA
CODA
Spain
SEPA

C72
N43

Italy
SEDA

PAIN.009, PAIN.010, PAIN.011

SEPA CBI

PAIN.002, PAIN.008

Switzerland

CH-DD, LSV+

CAMT.053, CAMT.54
PAIN.002, PAIN.008

United Kingdom

BACS

AUDDIS/ADDACS/ARUDD/DDICA
Input Report
Standard 18
MT940*
*Please refer to the FinDock Knowledge Base for a list of supported BICs and how to request additional BIC support if needed.
Want to learn more?
Get in touch and see how your organisation can use FinDock Direct Debit to capture payments.