FinDock for Social Housing & Real Estate
With FinDock, your social Housing & Real Estate organization can streamline its payment process and provide a seamless experience for tenants. By managing your payments from Salesforce you can thrive in this customer-centric age and complete your resident 360.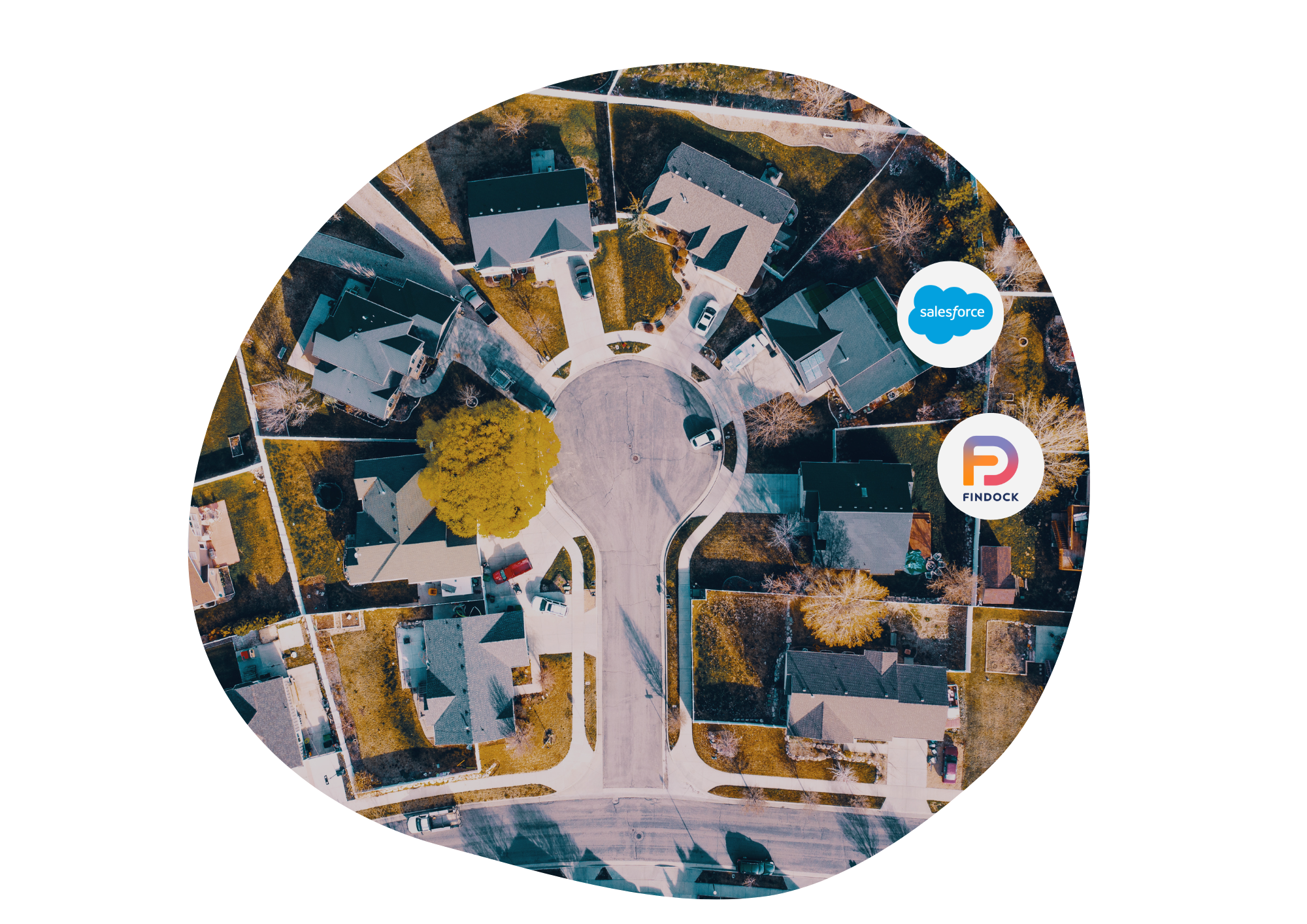 Have all tenant and property data in one place
With access to your payment data from your Salesforce CRM you have complete visibility of all your tenant, property, supplier and payment data.
Enable self-service payments in a resident portal
Give tenants control over their rent payments by adding their payment history, payment status and ability to pay instantly for repairs to their customer portal.
Automate your payment processes and save time
Start saving time by automating your rent collection and deposit management. All from the single platform where you know most about your residents and tenants: your Salesforce CRM.
Personalize payment journeys to get money faster
Allow your suppliers, tenants, landlords and letting agencies to use their preferred payment methods and channels. And follow-up in a very personal way if a resident missed a payment. 
Collect and record inbound and outbound payments
With FinDock, you can easily unlock new payment channels, minimise payment friction and allow one-click payments that are instantly recorded in Salesforce.
PayLinks
Send out payment links to tenants and get paid faster for arrears and incidentals.
Recurring payments and Direct Debits
Collect rent efficiently by automation your recurring payments and direct debits, including last minute changes.
Automated Matching of Payments
Assign full or partial incoming and outgoing payments to different stakeholders and parties with guided matching.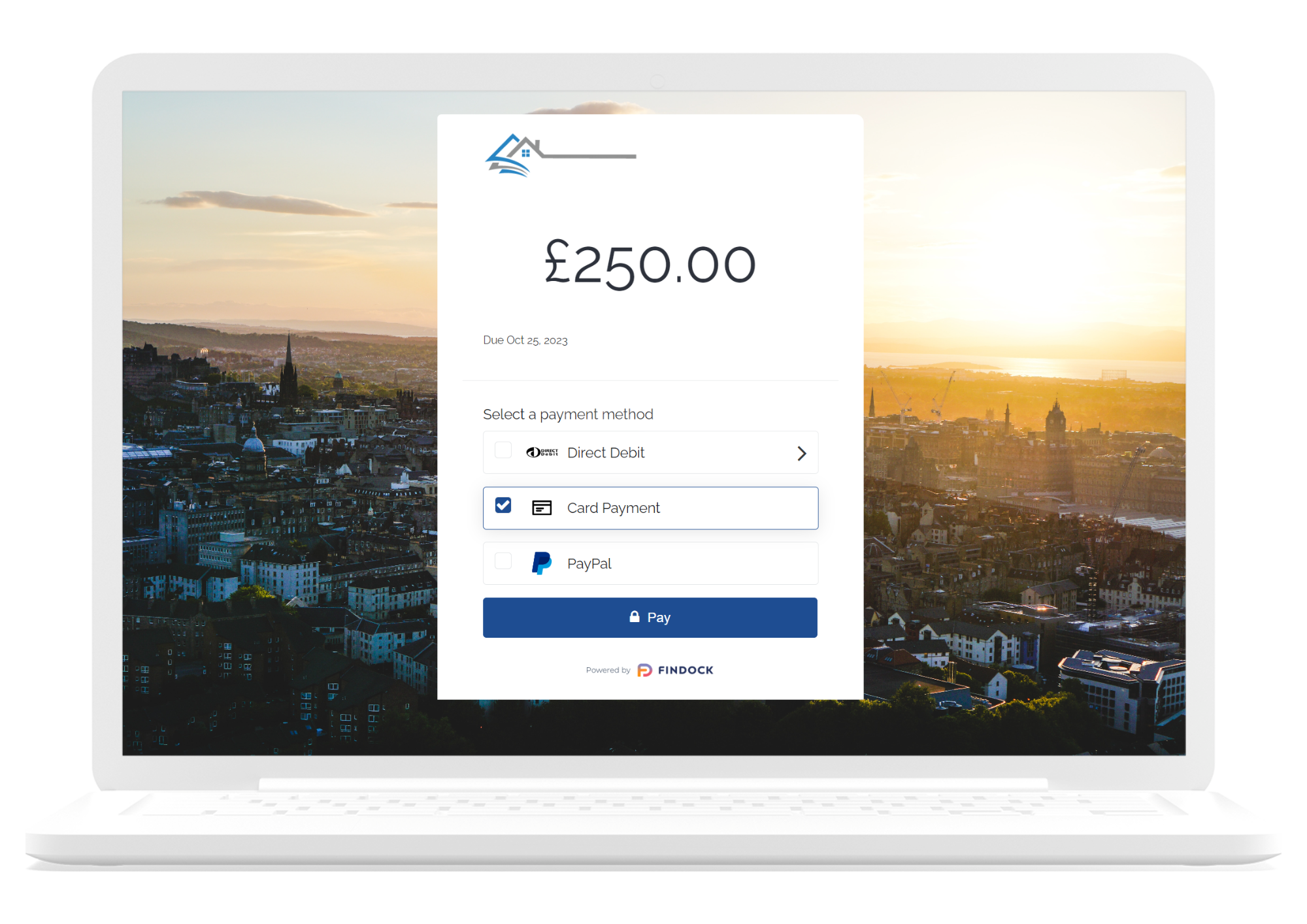 FinDock supports many regional-specific payment methods. A full list of supported payment methods and payment providers can be found on our Factsheet.
Manage everyting in one single system
With Salesforce and FinDock you don't have to switch between different systems for your property management, tenant management, payments and project management. Connect all the information in one single system: your Salesforce CRM.
Handle all types of payments
Collect rent, handle disputes and arrears, manage utility payments, collect incidentals and deposits
Handle requests
Handle requests from landlords and tenants about improvements, fixes, request to move properties and additional field services.
Manage the property
Manage the property and collaborate with chain partners. Handle all your data about upgrades, improvements, sustainability and maintenance in one system. Including all corresponding payment data.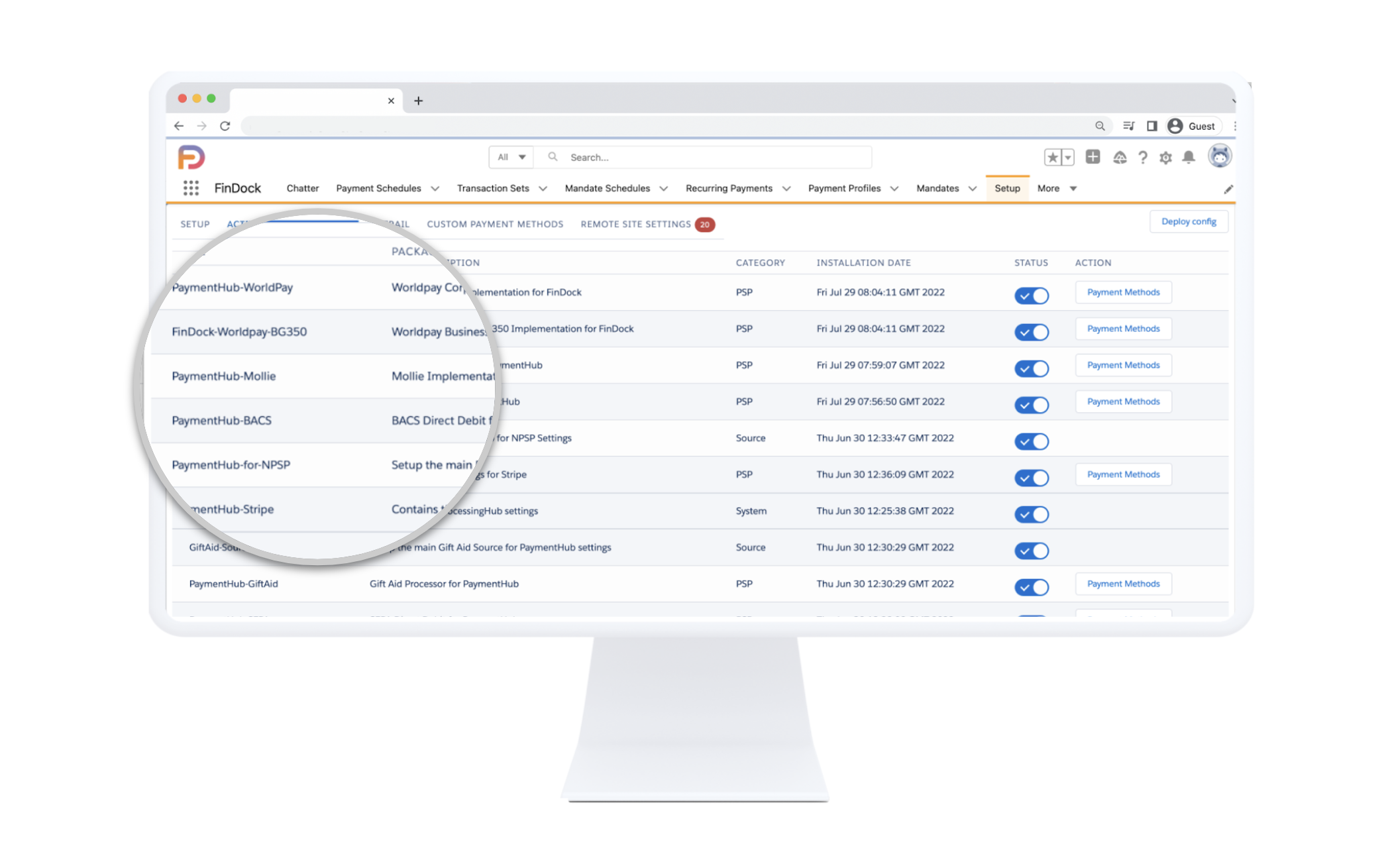 Managing your payments becomes easier than ever
Handle disputes and arrears
FinDock for Social Housing & Real Estate
Want to optimize your payment experiences? Then get in touch.