Integration partners
Extend FinDock capabilities with out-of-the-box integrations
Website & marketing integrations (API)
Applications that provide webforms and marketing journeys with a.o. Salesforce Pardot and Marketing cloud integrated with the FinDock API.
FinDock-included integrations (OEM)
Salesforce-based applications that include FinDock payment functionality
Partner with FinDock?
Contact us to learn more about how FinDock can help you bring payments and Salesforce to your customers!
Get in touch!
AC ECommerce for Nonprofits by Advanced Communities

AC eCommerce from Advanced Communities is a complete online shopping solution, enabling nonprofits to quickly create attractive and affordable online shops natively on Salesforce. AC eCommerce provides all the functionality you need to sell products and accept debit and credit card donations on Salesforce via FinDock.
The following features are available via this FinDock integration.
Design, build and manage your online shop in Salesforce

Easily manage products and inventory

Track orders and coordinate sales using native Salesforce product and order management.

Automate shipping and taxation based on the user location.

Easily add different payment methods – online/offline & Stripe API integration

Accept and process donations at checkout
CampaignSuite by GoPublic
A digital agency for nonprofits, Gopublic builds successful communication landscapes. With a team of 25 experts, they have years of experience in strategy, design, development and marketing.
With CampaignSuite, you can create beautiful lead generation and fundraising campaigns that are optimized for maximum results.
Use all FinDock payment methods, directly in your webforms
Create unlimited and highly customizable donation forms
Combine WordPress, Gravityforms, FinDock & Salesforce and your marketing automation
Mapping to custom objects and custom fields in Salesforce
Add contacts directly in Salesforce campaigns
"One-click-payments" with autofill for form fields based on Salesforce data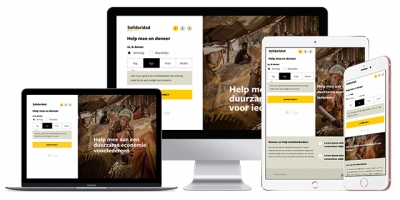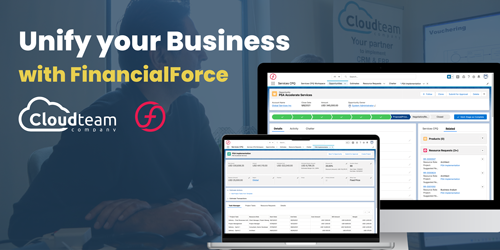 FinancialForce integration
Cloudteam Company has developed a complete integration between FinDock and the FinancialForce ERP and Professional Services solutions, extending the value of existing Salesforce applications by unifying sellers, professional services teams, and traditionally back-office professionals.
Make smarter and faster decisions with access to powerful, actionable analytics at a fraction of the cost.
Leverage the #1 CRM business cloud and confidently invest in a proven, global platform that will scale with your business.
Tap into the best-in-class service automation solution and optimize your services contribution to overall business performance.
Connect your front and back office allowing you to forecast accurately, and reduce the total cost of ownership with everything in one system.
FormSuite by Growing Minds
FormSuite from the Salesforce Marketing Cloud specialists at Growing Minds, is a robust solution for fundraising forms. Create and manage dynamic forms which are automatically linked with Salesforce CRM and Marketing Cloud. Make all your fundraising forms part of your Salesforce customer journey. All configurable without any technical knowledge.
Lightning-fast transactions with the new FinDock API v2

Real-time connection with Salesforce and Marketing Cloud

Easy to use content management system

Donation forms with dynamic payment methods

Subscribe and petition forms and more!

Crowdfunding and campaign counters

Preference Center

Multi-language support

Scalable hosting with Google Cloud Platform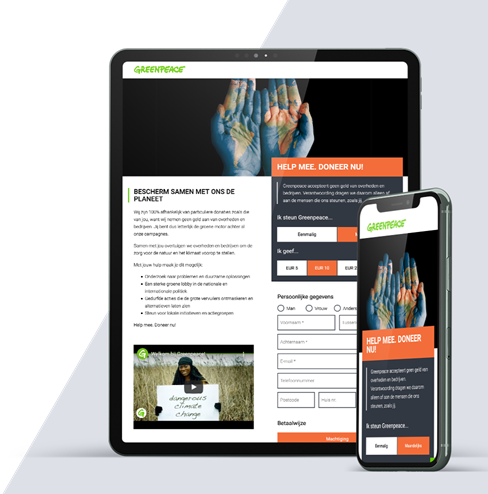 FinDock WordPress plugin by Sidekick-IT
As IT specialists, Sidekick-IT helps you facilitate and maintain success by making every effort to produce a tailor-made IT solution that best contributes to and supports the business of customers. They are specialized in PHP, Angular, React, WordPress, Salesforce development and Salesforce integrations.
Connect forms built with Elementor
Connect forms built with Gravity
Support for FinDock Payment API v1 and v2
Subscription25 enables the tracking of subscription contracts and takes care of single and recurring invoices. The salesforce native application offers clients the flexibility they have grown accustomed to, including freemium contracts, advanced discounts, and contract indexations. Therefore, it's the perfect innovative solution for all organizations and industries, including non-profit memberships, real-estate contracts, SaaS contracts, insurance contracts, or any other subscription service.
The Subscription25 FinDock connector enables you to:
Match incoming payments to invoices, including bank transfers and direct debits

Use existing mandates and payment profiles

Bring your own payment service provider to get your invoices paid directly with FinDock Payment Links

Create payment links for invoices which can be shared on an invoice or in the communication with a customer

Send single or recurring invoices and get them paid almost instantly

Support Multi-currency in your Salesforce environment

See real-time payment updates on your invoices

Perform direct debits based on your contracts