Salesforce Nonprofit Cloud
The AI revolution is reshaping all sectors, including nonprofits. To leverage AI and other technologies effectively, organizations require unified and usable data. Salesforce Nonprofit Cloud offers an integrated platform to ensure consistent data usage, enhancing efficiency and AI impact. The Nonprofit Cloud serves as the cornerstone, fostering collaboration, data sharing, and digital transformation. It enables you to fund, deliver and measure your impact. Nurture all your stakeholder relationships, empower data-driven work, and boost efficiency and productivity with a solution specifically designed for nonprofits.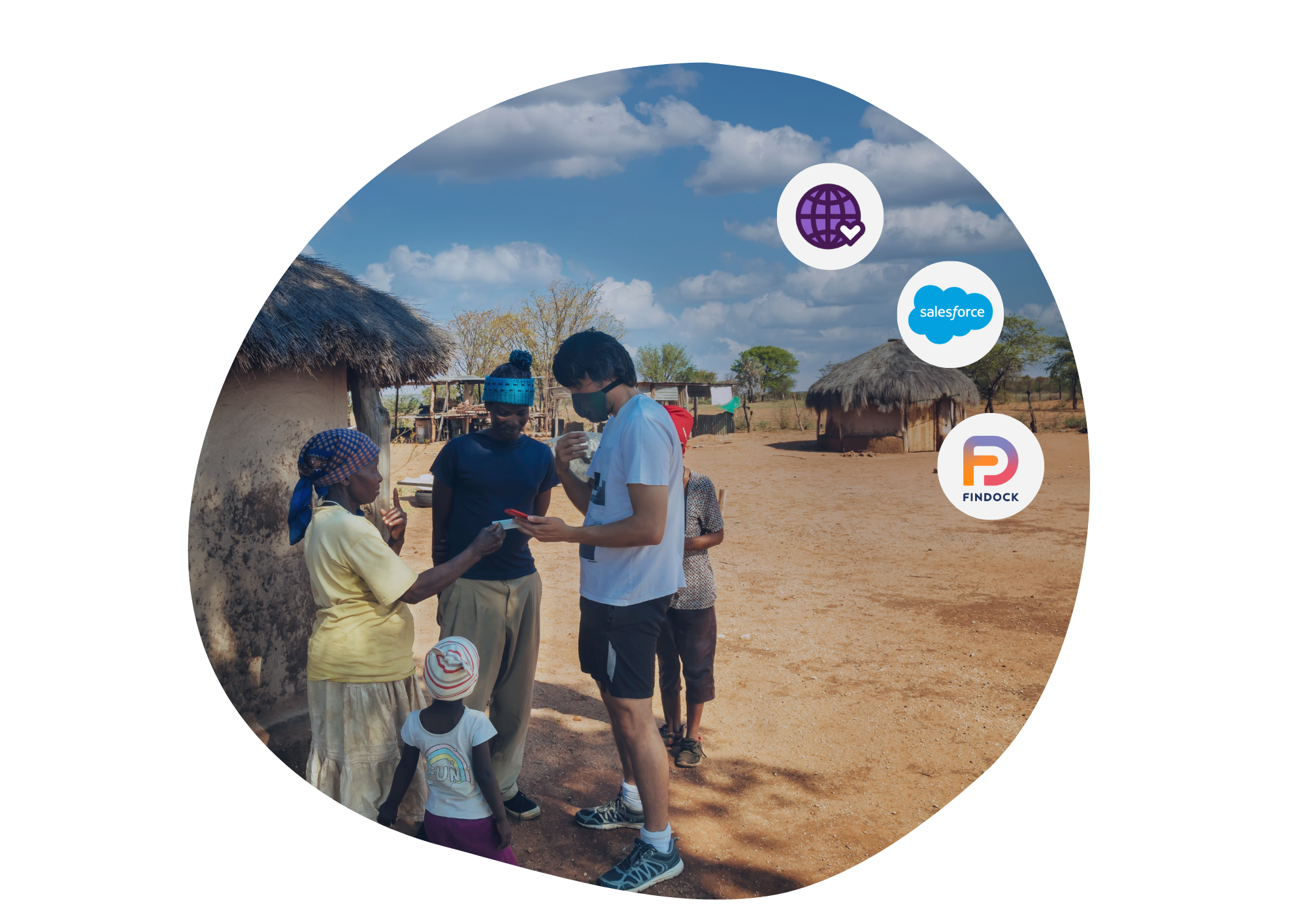 The Nonprofit Cloud is an end-to-end solution, serving as the compass for nonprofits to navigate Fundraising, Program Management, Case Management, Outcome Management, and Grantmaking seamlessly within one system. This means you can unlock the full potential of your nonprofit's mission and take strides towards making a positive impact on the world.
How FinDock is powering payments in Nonprofit Cloud
FinDock, a native Salesforce payment solution, extends Nonprofit Cloud by enabling nonprofits to accept, process and reconcile payments. Fundraising is about relationships, and FinDock together with Nonprofit Cloud enables you to manage all your donations directly from the heart of your donor profile. Unifying all of your data sources in one system can help you gain insights into what your donors and supporters expect, enabling you to cultivate authentic relationships. With a unified view of your donors, you can begin to see where they are on their journey with you and what inspires them to take the next step to help you increase your impact. Nonprofit Cloud for Fundraising has three main core areas that FinDock helps to power.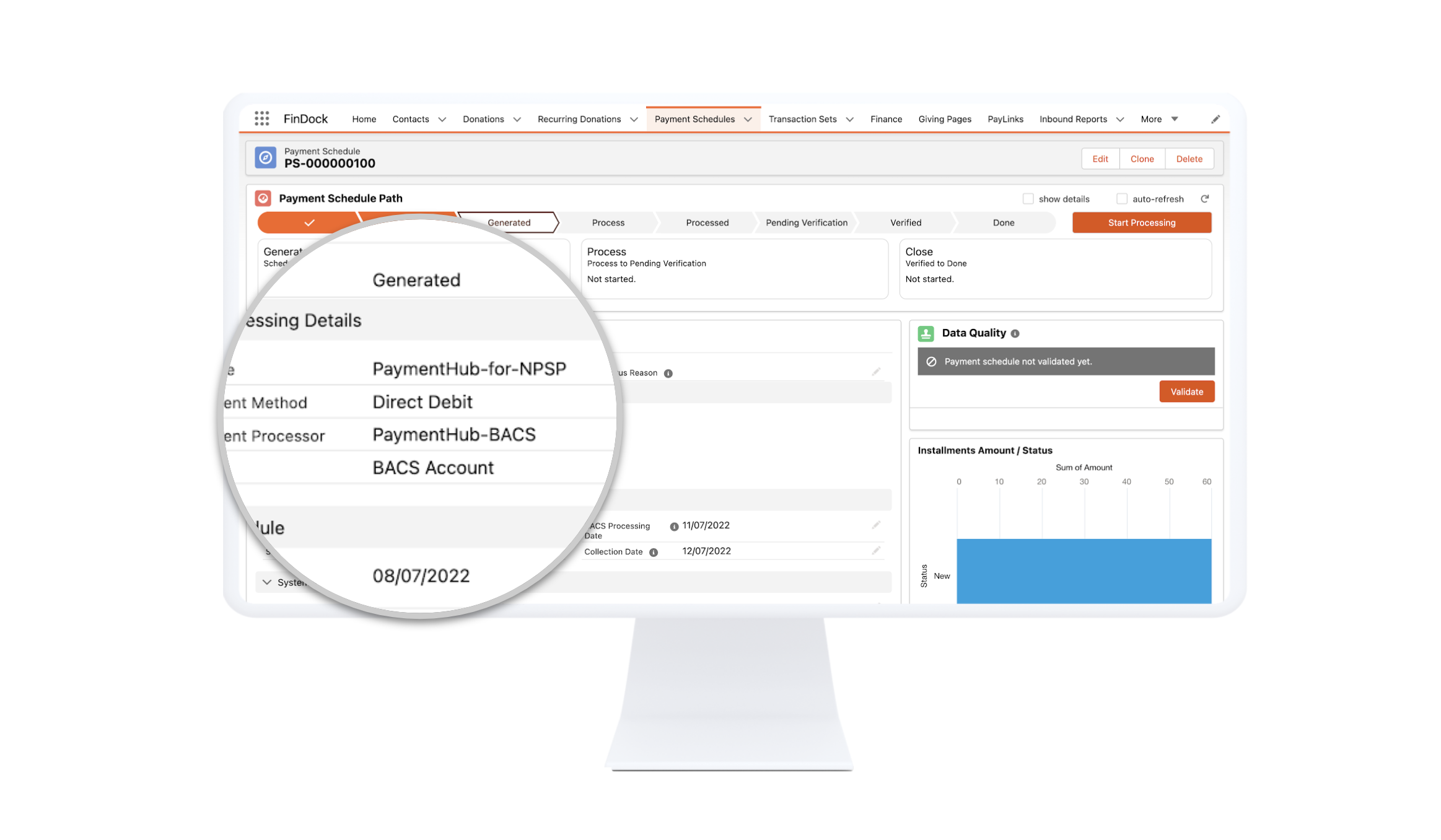 Nonprofit Cloud enables you to run the business of fundraising with an extensive gift data model enabling you to track commitments, designations and soft credits. With FinDock you are then able to enhance your fundraising operations by automating your gift processing and management directly in Salesforce Nonprofit Cloud. From managing all your recurring direct debit or card donation collections directly from Salesforce, to processing one time payments directly from within the CRM with our Virtual Terminal, FinDock helps complete your 360 donor profile with payment data.
Nonprofit Cloud comes with extensive solutions for all your major donor fundraising. This includes managing your portfolio of potential donors, generating project funding proposals with Einstein AI, and gaining a holistic view of every relationship and engagement within one integrated system. With FinDock all your donation history is captured alongside your donor interactions, and you are able to easily follow up specific project funding proposals or pledges with unique payment links enabling your donors to make donations with their payment method of choice. We also know many larger gifts are paid directly into the bank, and with FinDock's bank statement matching functionality you can automate the import and matching of those gifts too.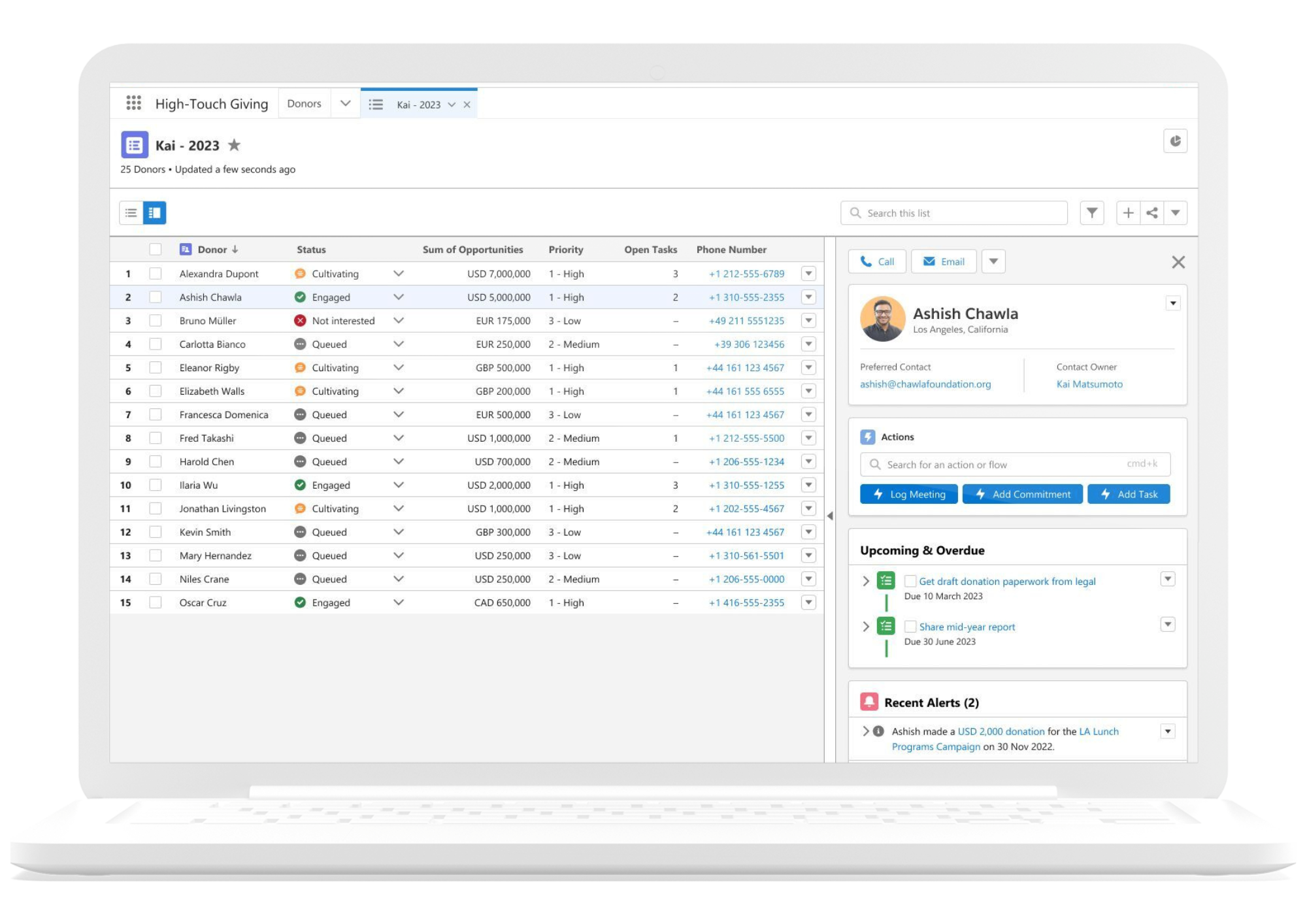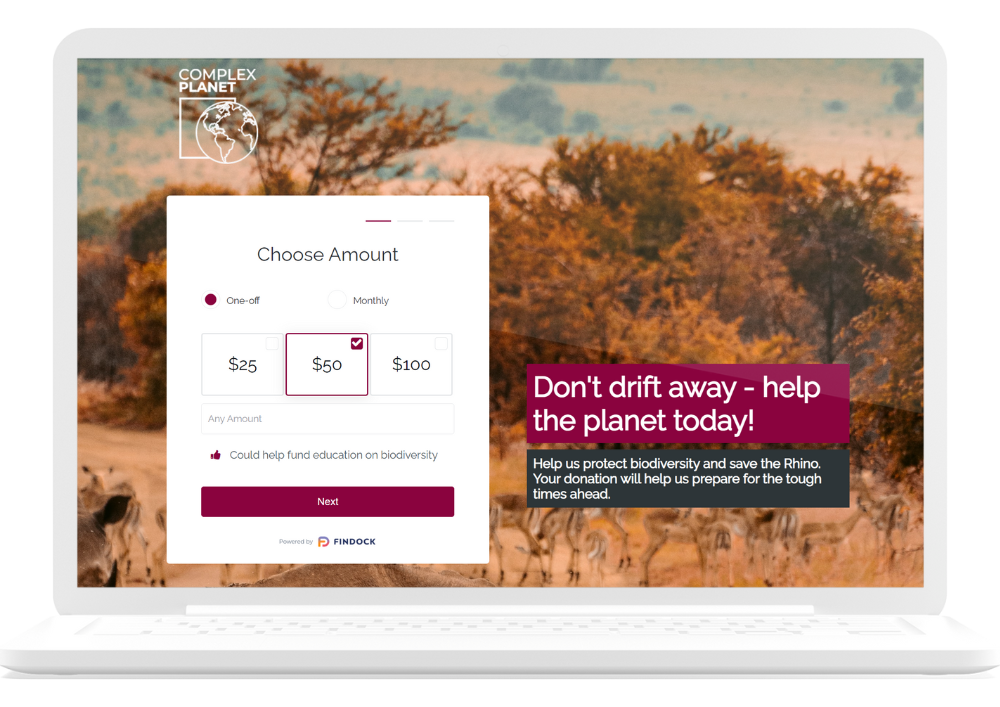 Empower your nonprofit to optimize donor segmentation using Source Codes to track the performance of your appeals across segments, messages and channels with Nonprofit Cloud. Leverage valuable data to gain donor insights, allowing more precise segmentation. With FinDock's out of the box Giving pages and our Payments API you can start creating segmented donation campaigns making it easy for donors to contribute. This all facilitates seamless data flow between Salesforce and FinDock, ensuring that donor information is always up to date, simplifying giving and boosting fundraising success.
Complete your Nonprofit Cloud solution with FinDock and benefit from a full end-to-end solution for your fundraising.
All FinDock features for Nonprofit Cloud
FinDock is available for Salesforce Nonprofit Cloud for Fundraising. Learn more about all the specific features on our feature page, or get in touch with us for a demo or a detailed price breakdown.
Get started with FinDock today
Want to understand how FinDock can support your way of working in the Salesforce Nonprofit Cloud for Fundraising? Speak to our team to learn more.
Learn more