Payments API
Connecting custom web forms to preferred payment processors directly through Salesforce allows businesses to personalise the digital payment experience. This connection enables real-time data updates throughout the payment journey and provides access to Salesforce solutions and customizations for reporting, workflows, and engagements. By leveraging these tools, you can create seamless and personalised payment experiences.
Streamline payment collection
By connecting front-end payment data capture through established 3rd party integrations, you can save time, improve speed and efficiency, and increase customer trust.
Flexibility and control over the payment process
Choose the most efficient and cost-effective options for each transaction, without needing to switch between different systems or platforms. 
Full 360 view of transactions and interactions
Automatically sync payment data with Salesforce, eliminating the need for manual data entry and reducing the risk of errors.
Create more personalised payment journeys
Reduce the time and effort required for customers to complete transactions, resulting in a more convenient and efficient experience.
One-time and recurring payments 
Forms are fully integrated with your FinDock configuration, which means your preferred payment processors and methods are automatically available to select, even processor-specific parameters.
Define exactly which methods to show, in which order and set pre-selected options such as one-time or recurring payments, define preset amounts and much more.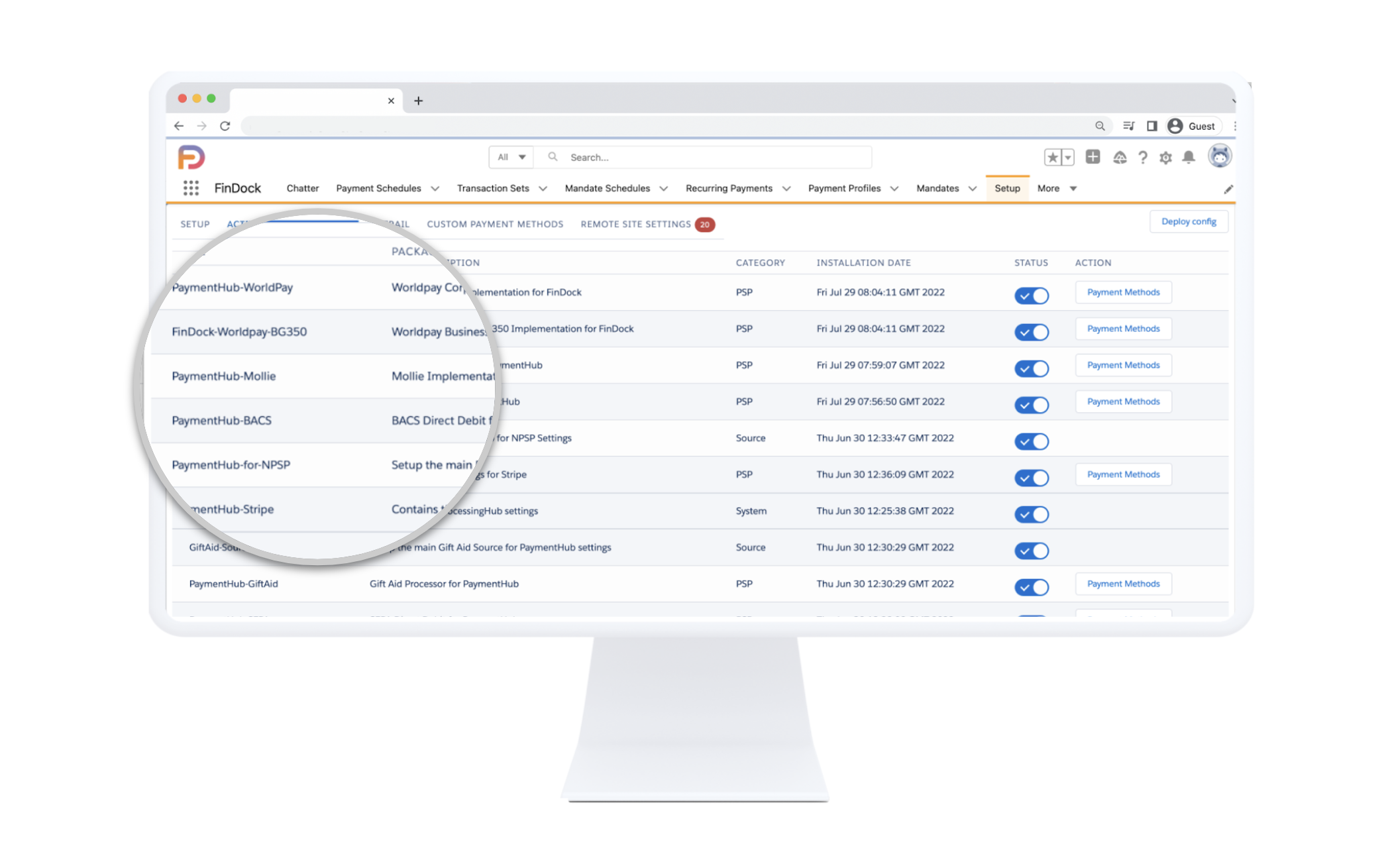 Want to learn more?
Get in touch with our team and find out how you can leverage FinDock API for your organisation.