Digital fundraising is more important than ever before. The restrictions imposed by COVID-19 led the majority of nonprofit organizations to make the move to digital,
doubling the value of online fundraising
in some countries.
And while some nonprofit organizations were set-up to take advantage of this (although still having to deal with many challenges), there were others who were exposed to a whole new landscape (one which offers lots of opportunities too!).
One thing's for sure, whether you're new to online fundraising or a seasoned digital campaigner, it's good practice to continuously try to improve how your donation pages are performing and to look at how the donation page fits into the entire donor experience.
In this blog, we'll look at a couple of ways to do that. And we'll also show you how to implement some of these in your Salesforce org using FinDock Giving Pages.
Keep the message simple & focussed
First off, try not to overwhelm your donors with too much information. Instead, stay focussed on helping them complete the intended action on the donation page with engaging and relevant information. Some content check-boxes you can think about:

1. What is the cause, 2. How they can help (donate), 3. What action they must take, and 4. How will this impact the cause?

You can get creative and add a few more engaging pieces of content, but really, these are key to start with.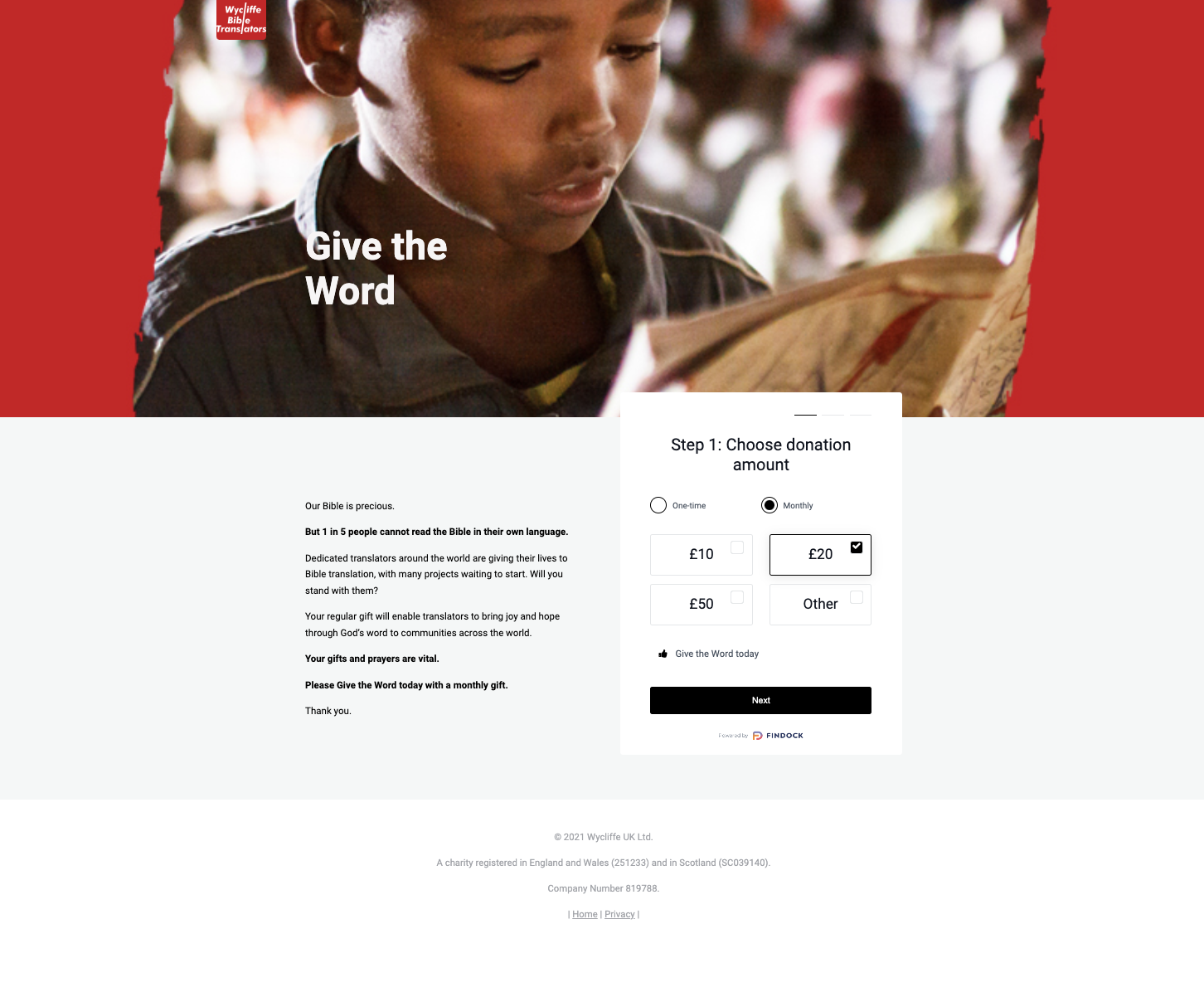 Wycliffe Bible Translators does a great job at focussing the donor on the mission and how their support will help the organization in achieving its mission impact.
Fundraisers Tip:
If you want to provide your visitors with more information, make the donation page part of a larger donor journey which you can manage in (for example)
Marketing Cloud for Nonprofits
.
Build trust through brand consistency and familiarity
It might seem obvious, but it's important to make sure that donors immediately recognize your donation page as belonging to your organization. Simple things like ensuring your logo is there, using your brand colours and images, and leveraging your organization's brand voice are really critical to building trust; a second eye can help you spot minor errors, and also in general help you improve the content.

It sometimes takes time to build trust, so if you're engaging with a new audience, best to lean on a page layout/ standard UI that donors are already familiar with, which will make it less 'risky' for them to complete an action on your page.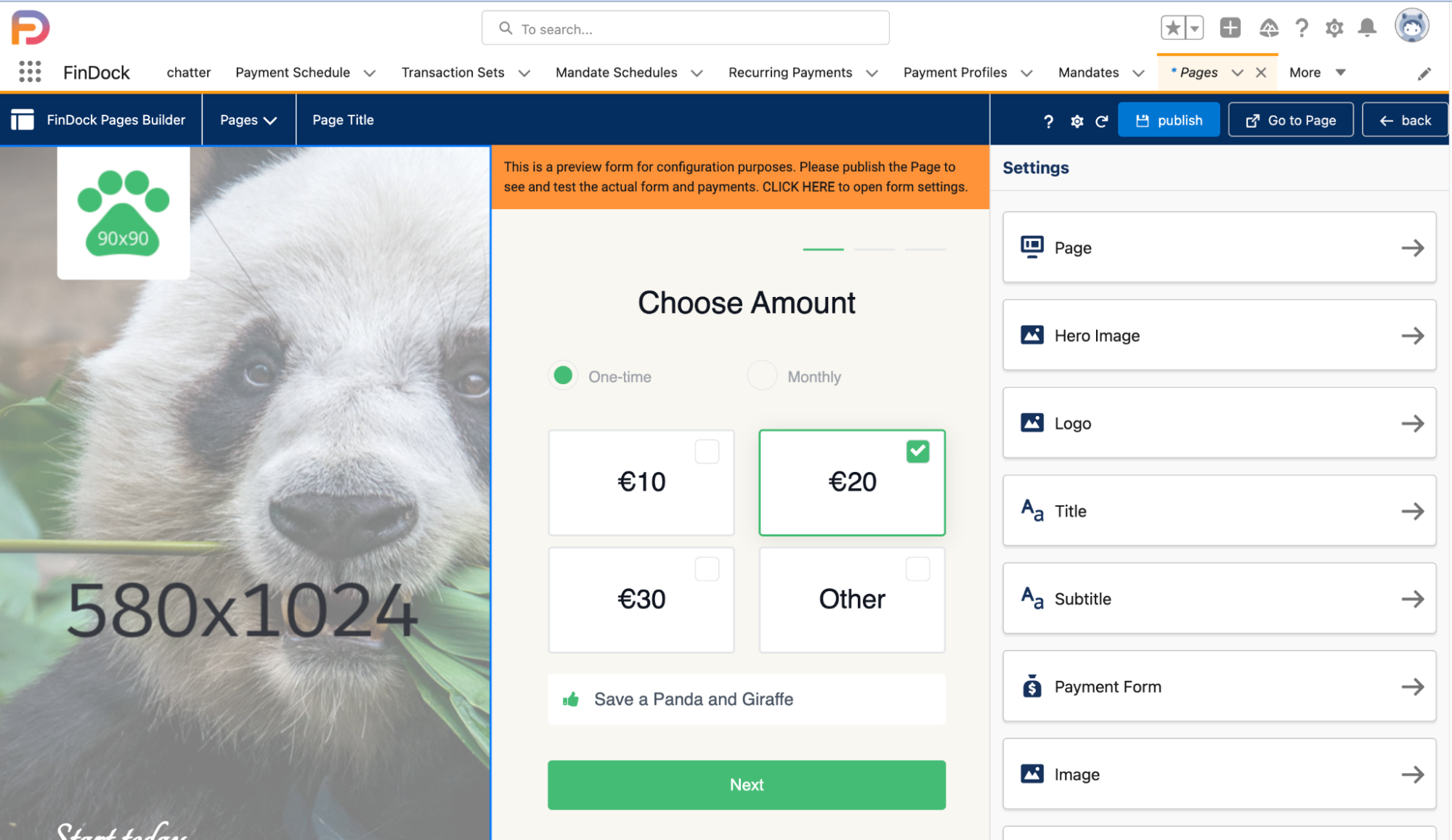 It's easy to customize your donation page with the Giving Pages wysiwyg editor. Add colour palettes, upload your logo and choose from a number of modern, responsive layouts.
Fundraisers Tip:
It's good practice to add logos from local nonprofit regulatory authorities that your organization is part of – as it builds an added layer of trust between your donors and your organization.
Strengthen your page with strong visuals
The first thing your visitors see when they land on your donation page is the main (or "hero") image. This plays an important role in communicating the causes your organization supports. And it can also heavily impact bounce rates. Try testing different images to see which both converts the most and also impacts the bounce rate.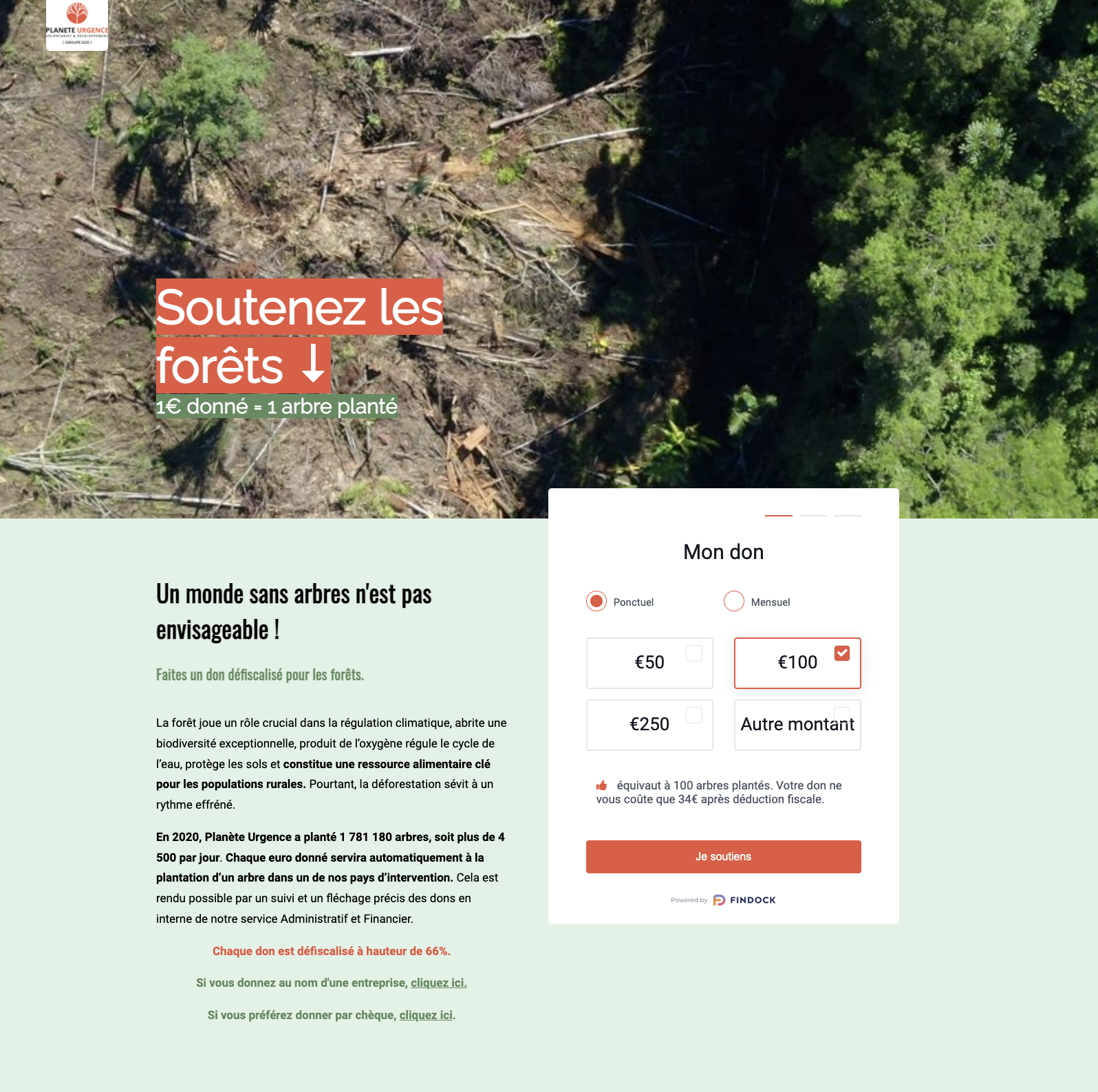 Here, we see how French nonprofit, Planete Urgence uses a strong visual to show the impact of deforestation, helping potential donors understand what the organization's mission is about.
Make sure the image you choose is high quality and the right size.
There are a couple different screen sizes, depending on the platform your donors use, so you need to take all of them into consideration. Keep in mind that the loading time of your page may be negatively impacted if you use a large file (over 10 Mb).
Fundraisers Tip: Remember, a high bounce rate can also mean that the link the potential donor clicked or the ad text didn't match up to what they're seeing on the donation page. Always think of a donor experience as steps in a continuous, integrated and consistent journey.
Tailor donation pages to different audiences
Most nonprofits will have a main donation page on their website, but you can also think about having additional donation pages to serve different markets/ personas or for special appeals during the year.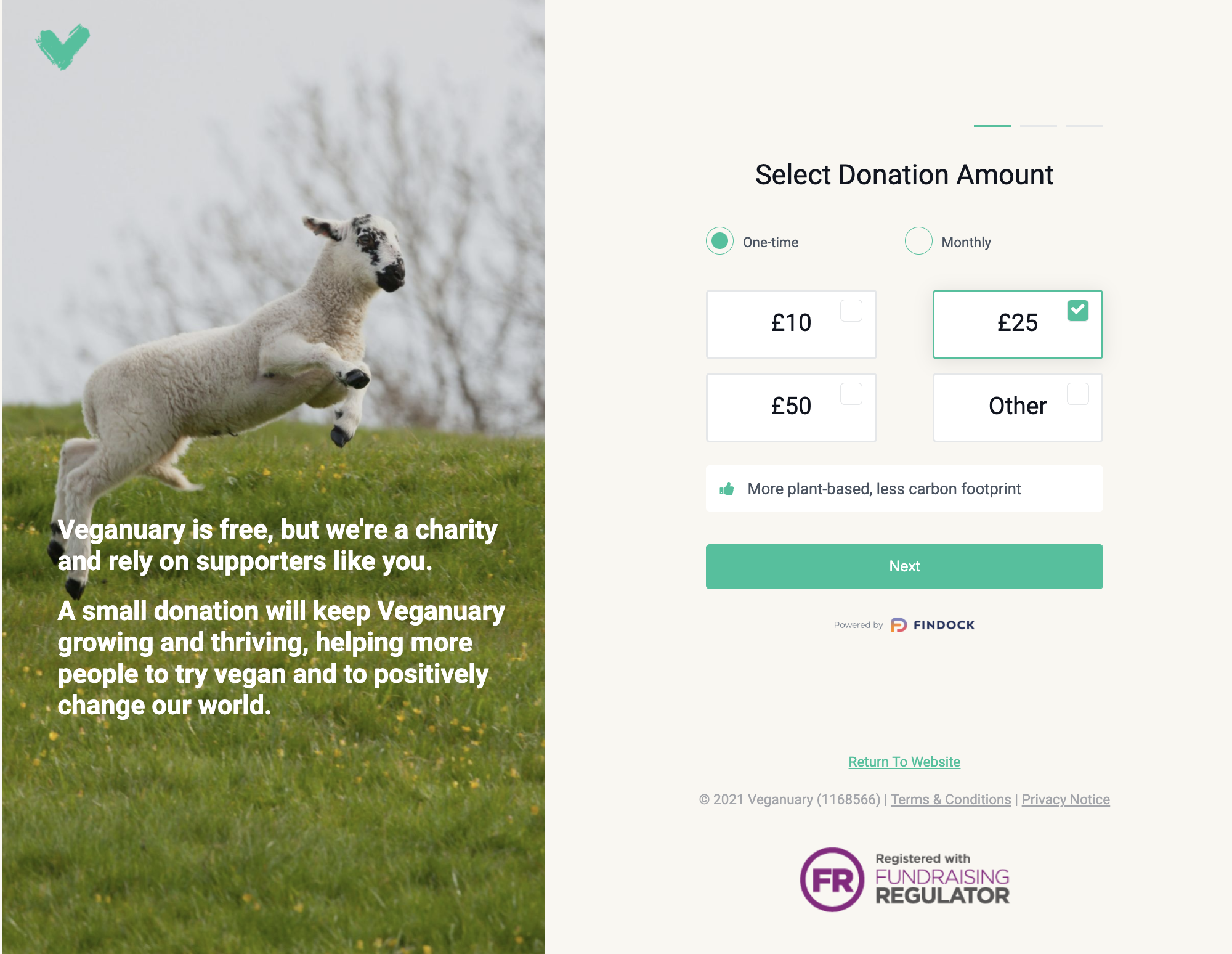 UK based nonprofit, Veganuary rallies a lot of support in December and January but knows that in order to reach as many people as possible it must segment its campaigns. With Giving Pages, the team easily sets up different donation pages tailored to different audiences around the world.
Fundraisers Tip:
Different audiences require different content, so keep that in mind when planning your donation pages. Start with a focus persona and objective and then build a donation page strategy around that.
Continue the conversation and build a relationship with donors
Your donation page could be the first step in a long-term relationship with a donor. Remember to send them a thank-you note following every donation and design an ongoing journey to continue the interaction and increase the likelihood of further engagement and value sharing.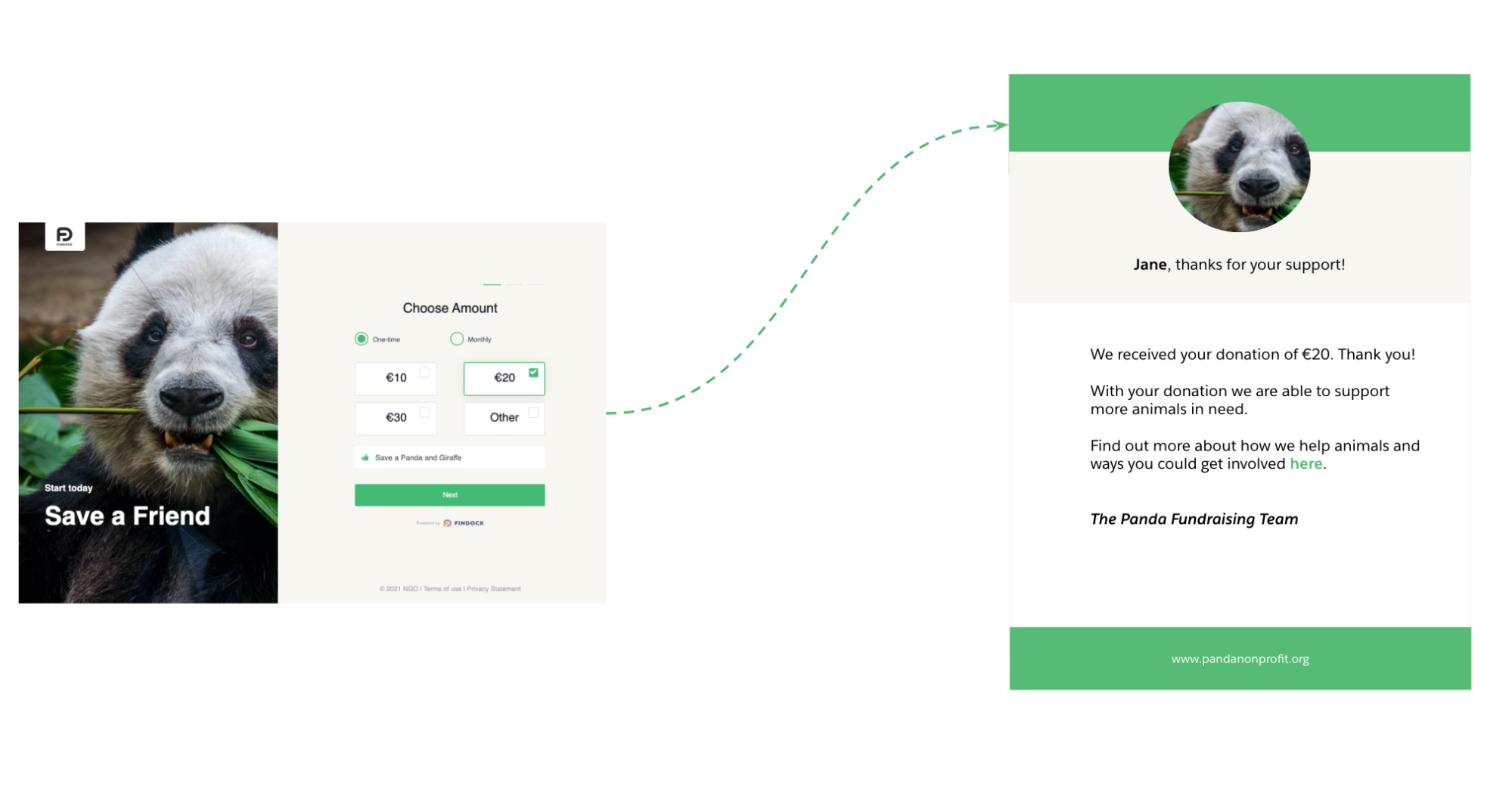 Use donor payment information captured by FinDock to trigger Salesforce Nonprofit Cloud engagement journeys.
Fundraiser's Tip:
Communicate 📣 📣. The donation page is a big element, but the journey starts way before that and continues long afterwards. While it's important to make sure you're set up for success with your marketing tech stack and front end visuals, it's also critical to communicate the journey internally and to make sure each person understands their role in the overall donor journey.
Remember, getting started is the most important thing. Even if you take small steps to improve your donation pages over time, you're winning. At FinDock, the Product Team tries to make it as easy as possible to help users do that
easily
, without the need to bring in a developer. Like what you see? Get in touch to start a conversation about how FinDock can help your organization do more with Salesforce Nonprofit Cloud.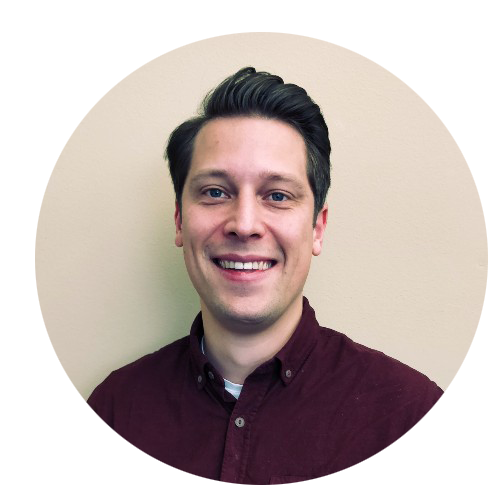 Laurens Wapenaar
Product Manager
Laurens loves solving problems using technology. Heading up a Product team, Laurens makes sure FinDock continuously delights its customers with new features and enhanced capabilities. In his spare time, you'll find him geeking out on fantasy, history and tech books, board games or hiking with family and friends.