A recent
CAF report
highlighted that older people are more generous when it comes to charitable giving. Of all age groups, those over 55 were found most likely to donate money or goods to charities. However,
charities are finding it harder to engage them
.
As with other sectors, charities are increasingly adopting a more digital mindset. It's important that they keep the needs of older people in mind as they make the shift so as to maximize engagement and donation opportunities.
Let's take a look at some of the ways you can do this….
Older donors benefit from simple donation pages, with large fonts, meaningful images, and clear instructions on how to make a donation.
A recent study by NCBI shows that older people face certain barriers when it comes to using phones and tablets. To help them, it's important to offer clear instructions and encourage them to act by creating content that connects with them.
So how can you start to create donation pages older people can relate to?
The first thing you can do is segment your audiences. This is not only useful for targeting the right people but also the starting point for adapting your content for that specific audience. You might start with basic segmentation like age, location and last donation date, and then you can start tailoring more by adding payment method preference and interests.
When designing your donation page for a specific campaign, it can be helpful (where possible) to focus on a single audience. Older donors may need a different approach than your younger ones, so the same campaign won't suit everyone.
Tip #1: Instead of starting from scratch each time, think about creating a foundation campaign donation page and then clone and edit to tailor to different audiences. An average FinDock user can build a page and form in 1-2 hrs and for cloned pages, this becomes shorter (just remember to allow time for content development).
Share your campaigns on social media
Contrary to what you might think, over
45% of 65s and older use social media platforms
like Facebook, Instagram, and Youtube
. And while they're usually looking to connect with family and friends, there's also a great opportunity for your charity to connect with them around your cause.
Your first interaction with a potential donor on social media doesn't have to be a donation request – it could be focused on raising awareness and showcasing what your charity does.

As you get to know your audience more, it'll be easier to create meaningful journeys that help your older audiences learn and engage more deeply with your cause.

Older people are using smartphones and social media, which gives you an opportunity to test more channels for your older audiences
Use payment methods your donors are comfortable with
According to
Due.com
,
older people prefer to donate using cards and payment slips or cheques
and are not comfortable using mobile banking or P2P platforms.
It's important to understand your donors preferences when it comes to payment methods so you can optimize for conversion.
If your supporters prefer to donate using direct mail, you can send them a mail with QR code or a direct debit prompt along with comprehensive instructions on how to use them. These channels and methods are easy to set up and process with FinDock, and your audience will find it straightforward to make a donation via them.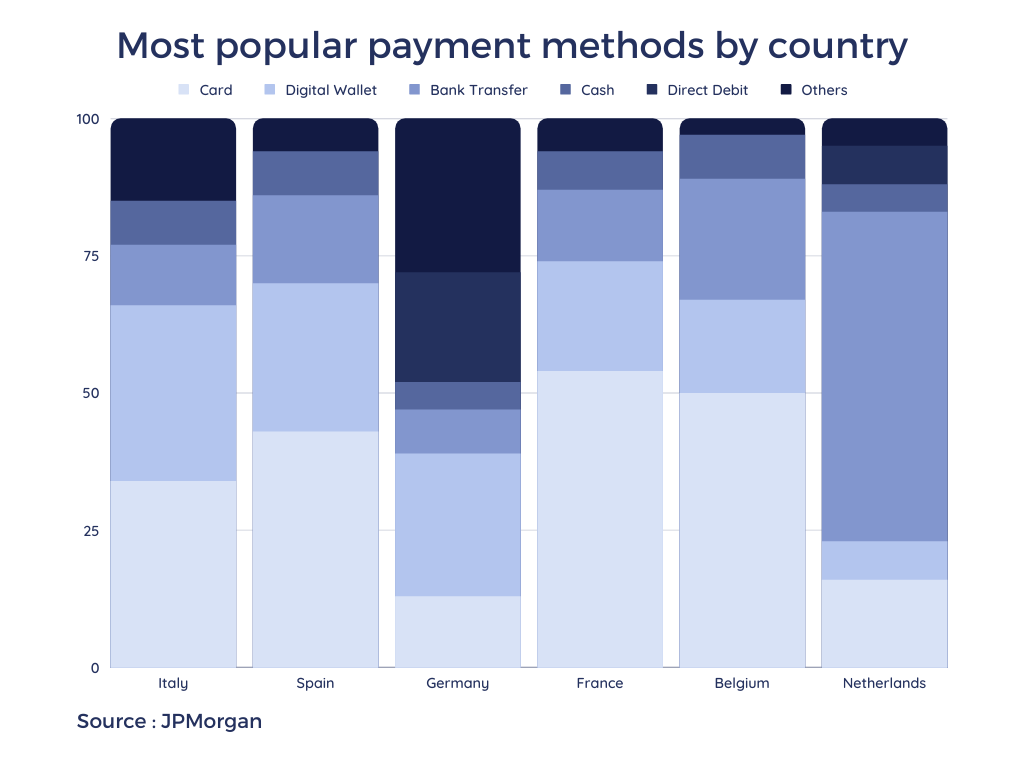 Identifying your donors' favorite payment methods allows you to create better campaigns
Tip #3:
If you're using Tikkie, FinDock Giving Pages or PayLinks payments will be immediately recorded in your Salesforce environment as they come in. This makes it easy to manage your donors, identify missed donations, and send out thoughtful thank you notes to your senior donors.
Older people offer a big opportunity for charities if they are willing to get to know them and tweak engagements to optimize for their needs. With Salesforce and FinDock, charities are empowered with the information and tools to maximize value from this segment, and create more meaningful long-term relationships.
Want to be inspired? Read success stories from FinDock customers across Europe.