Salesforce Nonprofit Commons is a community of nonprofit professionals and volunteers dedicated to using Salesforce to drive real impact for their organizations. 
By participating in both in-person and virtual sprints throughout the year, members of the community come together to work on specific projects and share their knowledge and experience with one another. 
In January 2022, FinDock's Peter and Dan had the opportunity to attend the Nonprofit Commons Sprint in London, and they're excited to share their insights with you!
Bringing the community together
During the sprint, community members worked on a diverse range of projects. From streamlining email automation for nonprofits to connecting new Salesforce admins with more experienced ones and even creating standard templates for nonprofits assisting refugees, there was no shortage of ideas and initiatives to be discovered. Throughout the sprint, each project made significant progress, and many teams successfully delivered key outcomes over the course of the two days.
Peter was part of a dedicated team focused on developing flow templates to help nonprofit admins easily create donation follow-up processes, such as thank-you emails, using out-of-the-box templates. 
Over the course of two days, the team was able to establish a solid foundation for the project and even committed their work to a GitHub repository. The team members were excited about continuing their work, and in the coming weeks, we can expect to see a more polished solution.
Dan divided his time between two projects. He began by assisting with the migration of out-of-the-box NPSP workflows to flow, recognizing that this was a valuable opportunity to simplify the process for small charity admins. He also contributed to the Nonprofit How-to Videos project, creating a script for a video that walks through the process of managing and creating Gift Entry templates using NPSP. 
Emma Keeling, the project leader, said: "It was so helpful having Dan on the team, bringing his knowledge and experience of Gift Entry to help the nonprofit community. Thank you, Dan!"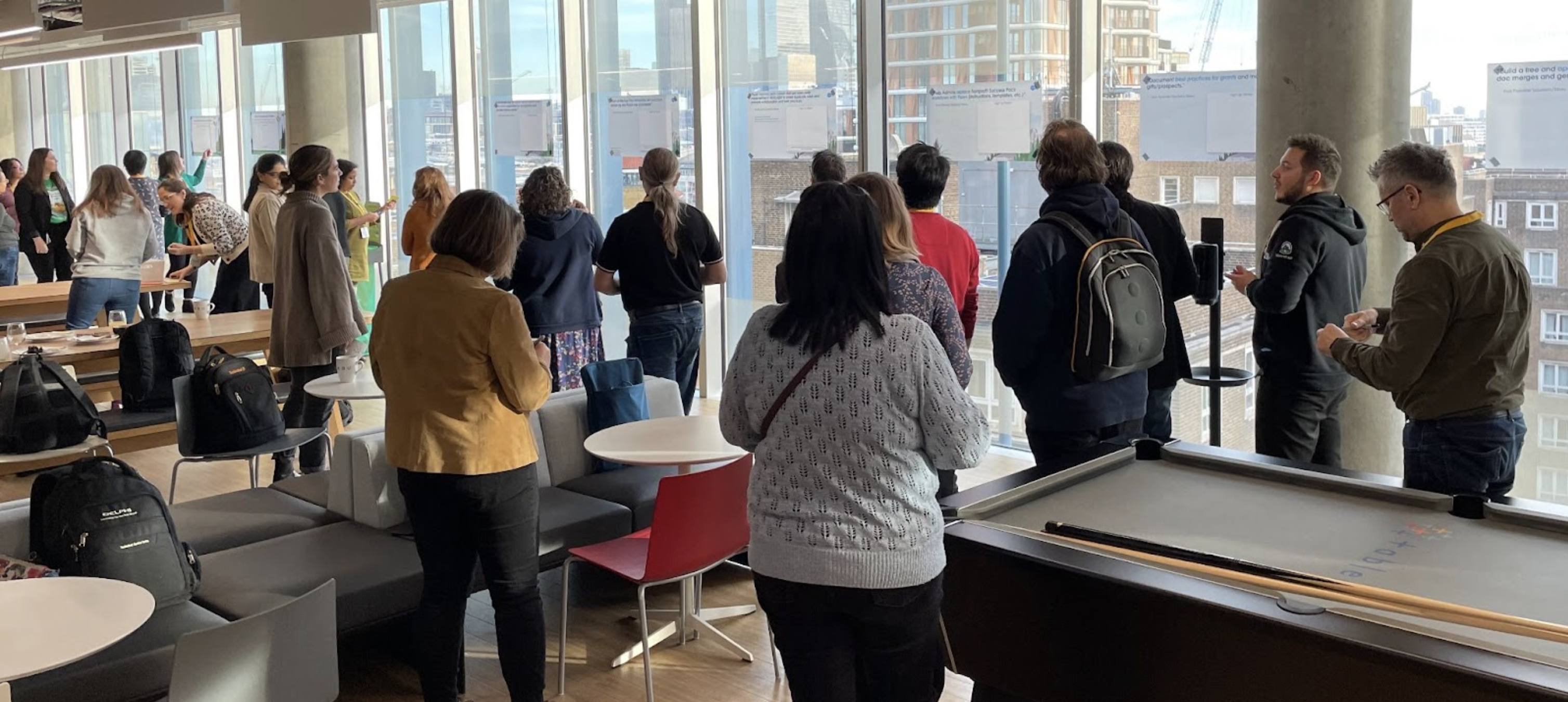 Connecting with the Salesforce Nonprofit Community
At FinDock, we believe in the power of connection and collaboration to help the Salesforce Nonprofit community fully leverage the platform. Participating in the sprint is an excellent way for us to do just that, on a larger scale, by connecting with Salesforce admins and partners in a fun and engaging way.
"I'm so grateful for having FinDock involved in the sprint. Their expertise and input throughout the two days were really valuable, and I'm excited to see the projects they were involved in have an impact on the community."
– Cori O'Brien, Senior Manager of the Commons
Our experience at the Nonprofit Commons Sprint was fantastic, and we're already looking forward to future sprints. If you're interested in attending one of these community sprints, be sure to keep an eye out on the Commons Sprint Trailblazer Community for updates. The next sprint is a virtual event happening on the 29th and 30th of March. 
 We're grateful to Cori O'Brien and the Salesforce.org team for organizing and hosting such a memorable event and to all the admins and partners who participated and made it unforgettable. We are looking forward to connecting and helping the Salesforce Nonprofit community in the future. 
 Thank you all! Hope to see you again soon!