To make the most of your FinDock and Salesforce implementation, it's recommended to have a skilled system integrator by your side; someone who can help your organisation streamline its processes, provide personalised experiences for your customers, keep your system up to date, and more.
In this article, we'll go over some important questions organisational leaders need to ask before choosing a partner for their FinDock and Salesforce project. 👇
Does the partner have a FinDock-registered badge?
A FinDock-registered badge shows that the partner has committed to working closely with FinDock, and they have had in-depth FinDock training. This will help you lower costs, reduce risks, and set up Salesforce and FinDock in a timely manner.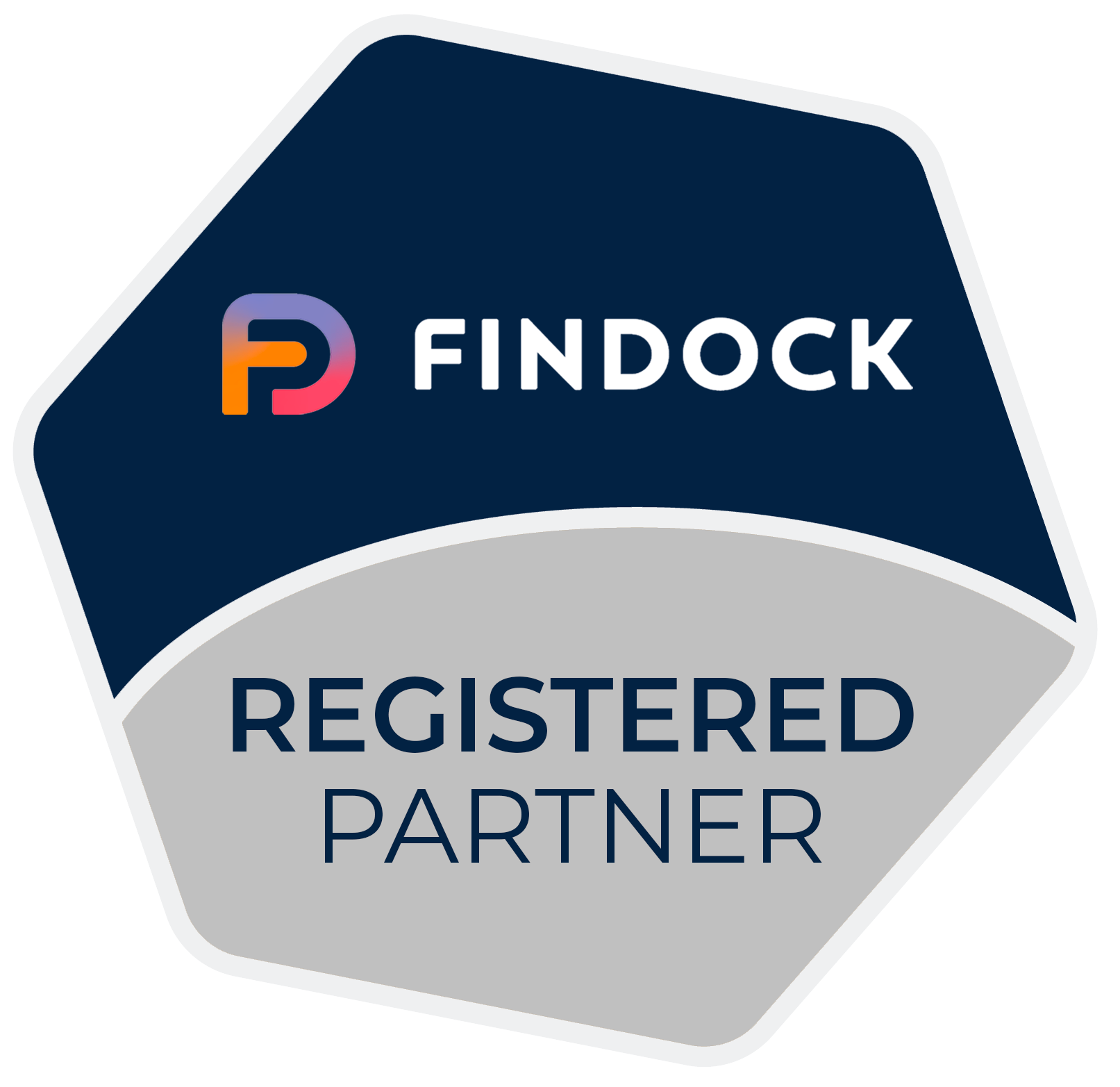 To find registered partners with FinDock, visit our partners page. This page is regularly updated, and you should be able to locate a system integrator in your region that meets your needs.
Does the partner have experience with organisations like yours?
Businesses and organisations face unique operational challenges, which highlight the importance of customised systems with specific rules and objects – what this means, is that the partner you choose needs to have experience in working with organisations like yours.
For example, a large financial institution in the banking sector with complex processes and data management may require a partner specialising in solutions for large-scale projects. A small nonprofit organisation focusing on online fundraising may require a more adaptable partner that can work effectively with limited resources. 
By partnering with an experienced partner who understands your unique operational challenges and has expertise in developing customised solutions, you can increase the likelihood of a timely and successful integration. Additionally, they can offer access to industry-specific templates or accelerators, which can help speed up the implementation process. So, by leveraging you partner's pre-built solutions, you can streamline development and reduce the time it takes to integrate new systems into your business operations.
Does the partner have any reviews?
Feedback from other organisations can provide valuable insight into your partner's expertise and working style. So requesting references and case studies from potential partners can help you evaluate the quality of their work and make an informed decision.
On Salesforce's AppExchange, you can find information about the partner, as well as reviews from other organisations that worked with them. These reviews can provide information on the partner's communication style, project management approach, technical proficiency, and overall satisfaction with the project.
Additionally, you can ask the SI about how they work directly; by getting an understanding of their processes, you can determine how they'll invest time in understanding your organisation's challenges and goals, how they communicate with the project owner, and how they can support your organisation in this journey.
Does the partner fit well with your organisation?
Choosing a partner who is a good fit for your organisation is essential for a successful project. In addition to technical capabilities, consider cultural fit and likeability. Look at the partner's communication style, company culture, and values to ensure a good match.
When evaluating a potential partner's cultural fit, observe how they communicate and interact with you and your team. Do they listen actively and respond thoughtfully to your questions and concerns? Do they share your goals and values? A good fit can foster a positive working relationship and increase the chances of delivering real value to your organisation.
Partnering with a company that shares your values and goals can lead to a successful project that delivers real impact and value to your organisation. Choose wisely, as you'll be working together for a long time.
Choosing the right system integrator for your Salesforce and FinDock project can maximise your ROI by ensuring a smoother and more efficient implementation process. An experienced integrator can customise the solution to meet your unique needs and provide ongoing support and maintenance to minimise downtime and reduce the risk of data errors or loss. 
Working with a trusted and reliable partner can streamline your payment processing and operations, ultimately leading to increased efficiency, reduced costs, and improved overall performance.