Thriving companies share a common ingredient — thriving employees.
Of course, every company wants its people to thrive, but to achieve that, you need to learn how to manage periods of high stress. According to
Ergonomic Trends
, 41% of remote workers and 25% of office workers experience burnout caused by stress, longer working hours, and increased responsibilities, which usually brings more challenges for the organization.
At FinDock, we know how valuable our employees are, and we've spent time with them to better understand their needs and how to help them avoid stressful situations. We're by no means perfect, but we've learned a few things along the way which we thought we'd share.
Why it's important for employees to thrive at work
Keeping employees engaged and excited isn't about free lunches and massages — even though those are nice too!
At FinDock, we believe that an essential aspect of a happy workplace and a bonded team is offering an environment that enables each individual to thrive.
It isn't just about building a business but about creating an "Irresistible
Organization
."
When people thrive, they feel energized and valued. And when they also deal with tasks that correspond to their competencies, they work better, learn faster, get into action more easily, and are more involved. As a result, they're ready to go above and beyond to reach their goals – in a balanced way to also meet their personal needs.
Thriving individuals are healthier and happier, and they also have a positive influence on the performance and connection of teams. That results in greater customer satisfaction, increased profitability, and reduced employee turnover and absenteeism.
A big smile on the faces of our employees, our customers, and even the CEO 😉 — what more could we ask for? Not much, we would say. While Thrive is well-embedded into our organization, we decided to explore it further and treat Thrive as one of our four core values.
5 ways to help your employees thrive in the workplace
Every person in the organization needs to know that you're there for them, regardless of the issue they're facing.
To achieve this, it's important to keep the dialog going and let employees know that they're not being judged, pressured, or blamed for issues they're encountering.
With remote and hybrid work models growing worldwide, it's not uncommon for employees to feel disconnected. In this context, it's even more important to communicate as much as possible with your employees. Daily and even weekly check-ins will help them feel valued and connected to the organization.
When your employees understand that you genuinely care about them, they'll be more open to talking about their problems and the issues they are facing.
Check in with your employees at least once a week and make sure they are content and feel valued. Also, pay attention to their body language to make sure they are really comfortable. According to Science of People, even when working remotely, you can see if your employees are nervous, if their arms are folded, or if they seem hesitant about the ideas you're sharing.
Tip #1: Try to keep a structured rhythm of communication. Dialog is a mutual responsibility for the employer and employee — like a binder between the two that keeps the organization running smoothly. At the same time, both the employer and employee need to take ownership and feel responsible for this. You'll quickly establish Thrive as part of your culture by using servant leadership methods of coaching, motivating, delegating, and inspiring.
Provide growth opportunities based on the employees' personal needs
Whether it's professional or personal skills, it's important to help your employees grow.
Given a chance, most people will happily take a course, read a book, or engage in an experience to help them maximize their potential.
Providing support and encouraging employees to engage in self-development and personal and professional growth is really important in order to foster a culture of growth.
At FinDock, we help our employees grow by providing an education budget and also by encouraging trial and error. This way, we all grow together. We get to understand how something works and why and share that knowledge with the entire company.
Tip #2: Remember that every one of your employees has a specific learning style. Make sure to offer as many growth opportunities as possible within the organization and encourage your employees to learn something new for themselves every day, whether it's a professional or personal skill.
Make sure they feel valued
Look at your employees as unique individuals no matter who they are and what they do.
Every employee who joins your company brings a specific set of skills and knowledge, and some of them may also be useful outside their role. By acknowledging those skills and allowing your employees to be creative in and outside their teams, they feel more valued.
It's important to understand that all your employees have a voice, and they want to be heard. When that happens, you need to hear them out. This makes it easy for your organization to reach its goals in an optimal way and with every single one of your employees fully involved.
Tip #3: Train your manager on conversation techniques to learn how to truly listen and create a safe environment where employees are open about their uncertainties and strengths. A one-on-one survey form could be used to see how your employees are doing and what you can improve.
Lead them in a way that inspires trust
When your employees know you fully trust them, they are more productive, open to discussion, and take on their responsibilities more carefully.
At FinDock, we allow our employees to make their own decisions and take on challenges and responsibilities from day 1. This is part of the learning process.
It helps every one of them understand their values and qualities and discover what they're like.
According to Haiilo, employees experience 74% less stress and 40% less burnout when they feel like the employer trusts and supports them. To build trust in your organization you need to build an inspiring culture, be transparent about your decisions, and create a sense of purpose and belonging. All these combined will create a much more pleasant work environment where employees thrive.
Tip #4: By allowing your employees to make their own decisions, you show that you trust them, bringing additional benefits to your organization. Let them make their own decision when possible, and at the same time, allow them to make their own mistakes.
Build an inspiring culture
It's important that your employees are part of the culture. 'Thrive' is embedded in our DNA at FinDock, and it starts with the hiring process. In order to make the right choice, an assessment is given to our potential employees where we get to discover the talents that form the base of their development — the TMA (Talent Management Assessment). This helps us choose people who fit both the culture and the role so that they don't get bored, stressed, or overwhelmed by their tasks. 
Once onboarded, team leaders regularly monitor their team members' well-being in one-on-one sessions and work together with the Talent and HR Managers to foster and strengthen individual talents. This entire process assures that all our employees share FinDock's mission and vision and allows us to grow together. 
With all this, we make sure that our employees are fully integrated into the company culture and get to use all their talents and skills to create and build amazing things while also reaching their personal and professional goals. 
Tip #5: If you want people to be inspired, you should let them work on what motivates them. A leader inspires and makes employees enthusiastic about developing their skills and competencies. At the same time, leaders should be genuinely interested in making their talents visible.
Thriving employees have the ability to bring your organization to new places.
So whether you're talking about product development, sales, marketing, or customer success, it's important to make sure that your employees are happy and working in the same direction.
Inspired employees who feel valued by their company will be more productive, resilient, agile, receptive to change, and will spend more time with and for the organization, which is a sure way to boost your entire activity.
Take a look at how Chris shaped his Customer Success Manager role with FinDock and how he makes a difference every day while also inspiring others to try and thrive.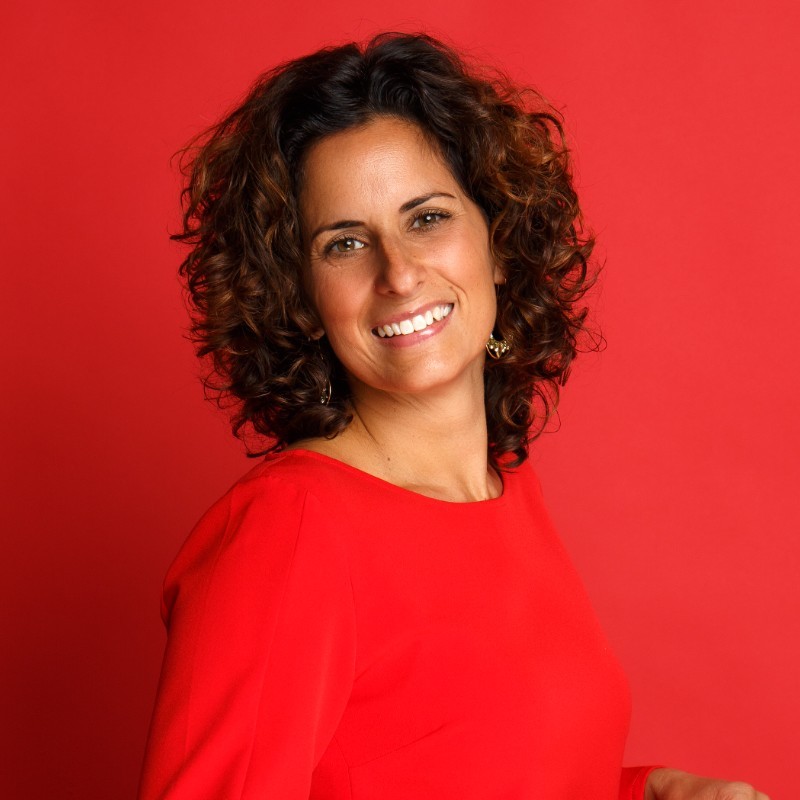 Mariëlla Visser-Spuij
Talent Manager
Mariella is FinDock's Talent Manager and the person who focuses on people's talents, energizers, and opportunities. She believes that we're all unique and works actively on helping every one of us understand and use our potential to the fullest. Thriving, acceptance, and ❤️ stand at the core of everything she does, and she always gives 120%.